12th Annual Fashion On the Square show
This past Sunday, Fashion on the Square celebrated its 12th annual show in San Francisco at the Intercontinental Hotel.
Founder Y'Anad Burrell curated a show that featured the work of local design students, Bay Area creatives and even Project Runway Season 15 finalist and FOTS Innovator of the Year Laurence Basse.
Basse would also be in charge of choosing a winning design between three conceptual looks by up-and-coming design students.
All photos taken by Steven Helferich
The event was hosted by comedian Daniel Dugar
Student Design Competition
Anita, who attends the Academy of Art in New York, traveled all the way from the East Coast to present her gorgeous Japanese-samurai and origami-inspired knit gown.
Julissa is a designer based out of Oakland. She says her piece was inspired by Jean-Michel Basquiat and that she wanted to convey the rawness of his artwork in this piece.
Contestant 3 - Nina
Nina is a student from The Academy of Art, whose billowing bright green gown with a plunging neckline turns heads in more than one way. The piece is called "The Church" as in some lighting, you can see the face of Jesus.
While it was clear that all three of these ladies were thoroughly inspired with these three gorgeous looks, Basse had to choose a winner, and she chose Anita's samurai-inspired look.
Shami Oshun
The first collection of the night was by 18 year old Shami Oshun. She's best known for the homemade prom dress she made in a short amount of time, which viral on Buzzfeed with over 1 million views. She created a collection of 8 looks, each more colorful than the last. And her own outfit and hair-do were something to see as well.
My favorite piece from this line was the first with the denim one-sleeve top and feathery pants. It's clear this girl is going places fast.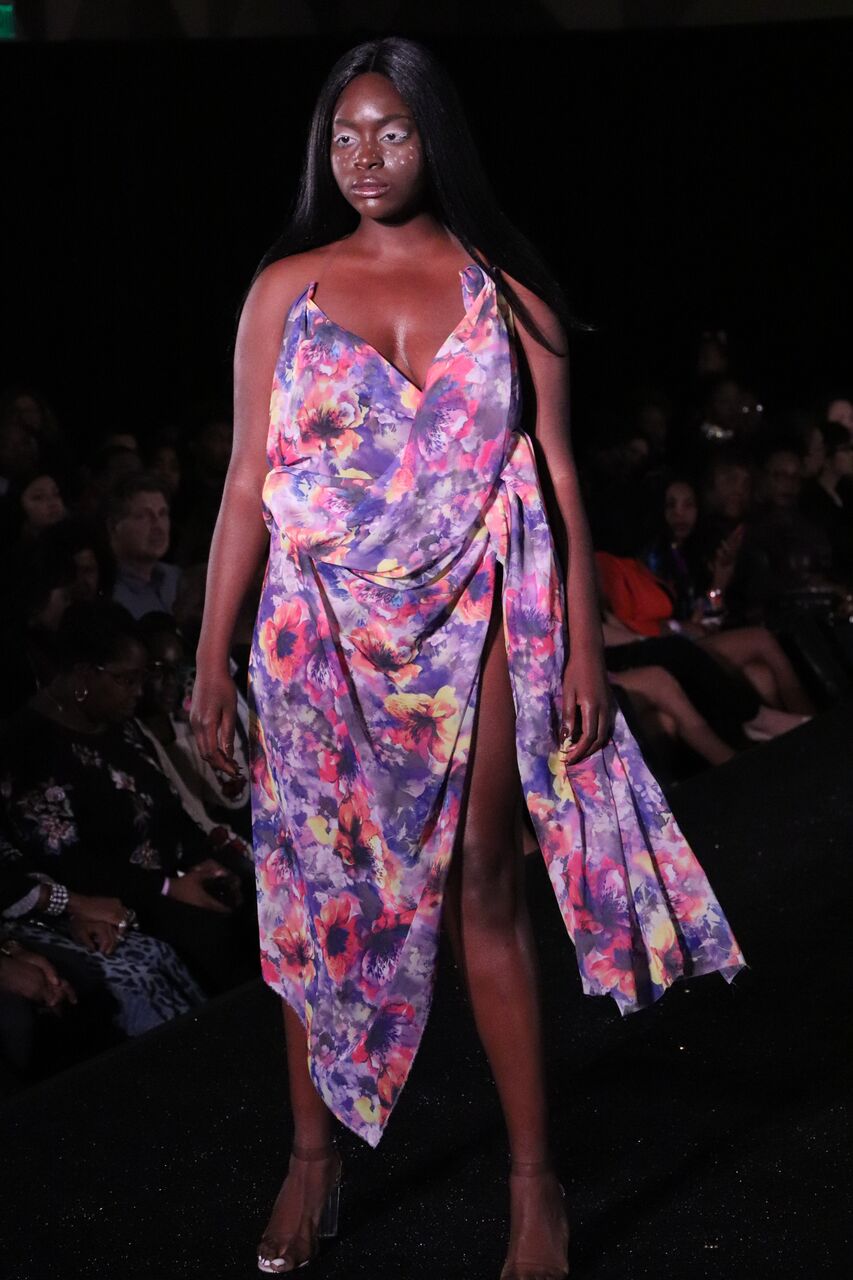 Swimwear and Jewelry
Summer might be over, but with this hot San Francisco fall weather, I believe this next collection is still relevant. The second collection of the evening showcased swimwear and handmade jewelry that the designer wanted to create wearable art with.
Silent Panda
Oakland native Sam Taylor worked in tech for 16 year before realizing his urge to merge fashion and technology together. He now designs for his line Silent Panda, which has its own app, combining the personal feeling of shopping high-end and locally made clothing with the ecommerce ease of larger companies.
His presentation was very memorable with each of his models donning a black visor that covered their faces, and "Around the World" by Daft Punk played during the runway show. Taylor fantastically mixed the textiles and silhouettes of casual wear and formalwear to convey the vibe of a high-tech modern young man.
At the end of the show, the models raised their iPhones around the designer, which was an interesting touch. It truly reminded me of the modern Millenial or Gen Z influencer. They will be showcasing this line at New York Fashion Week.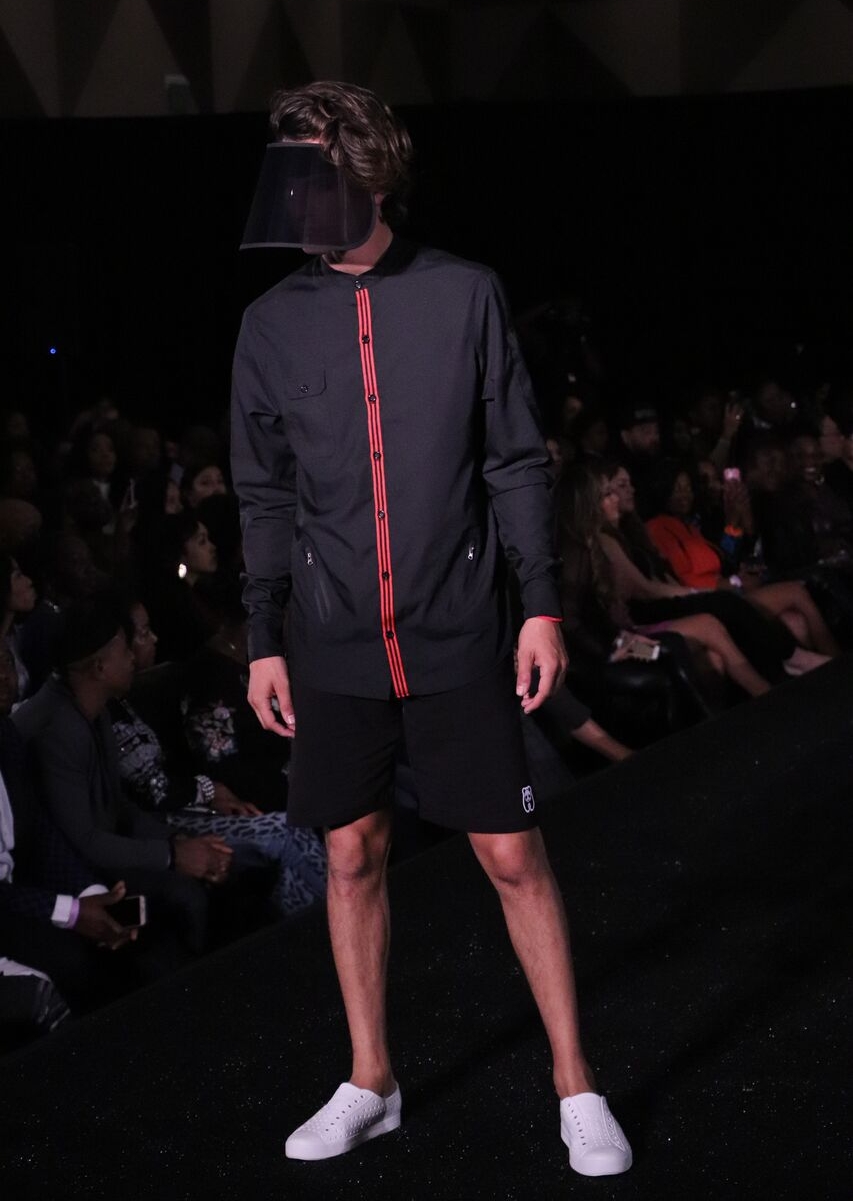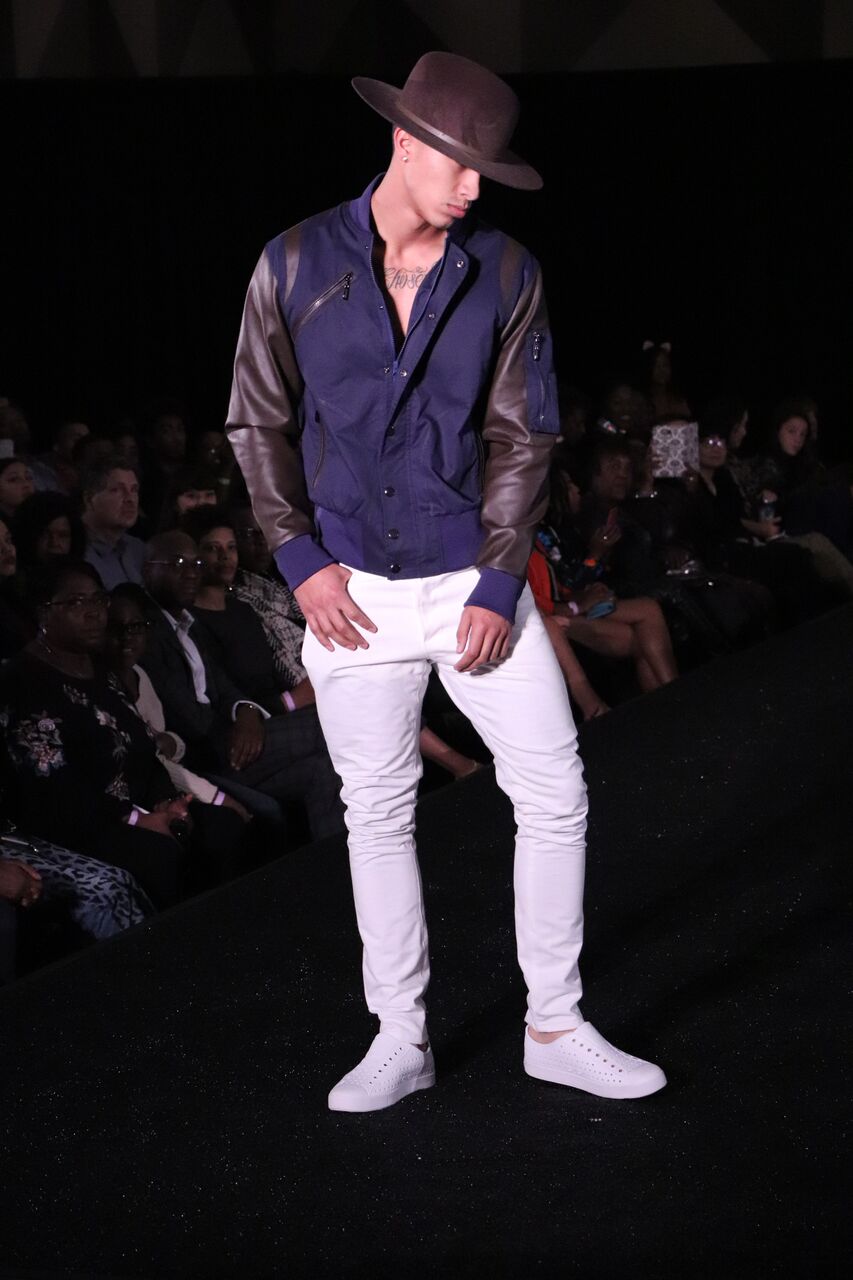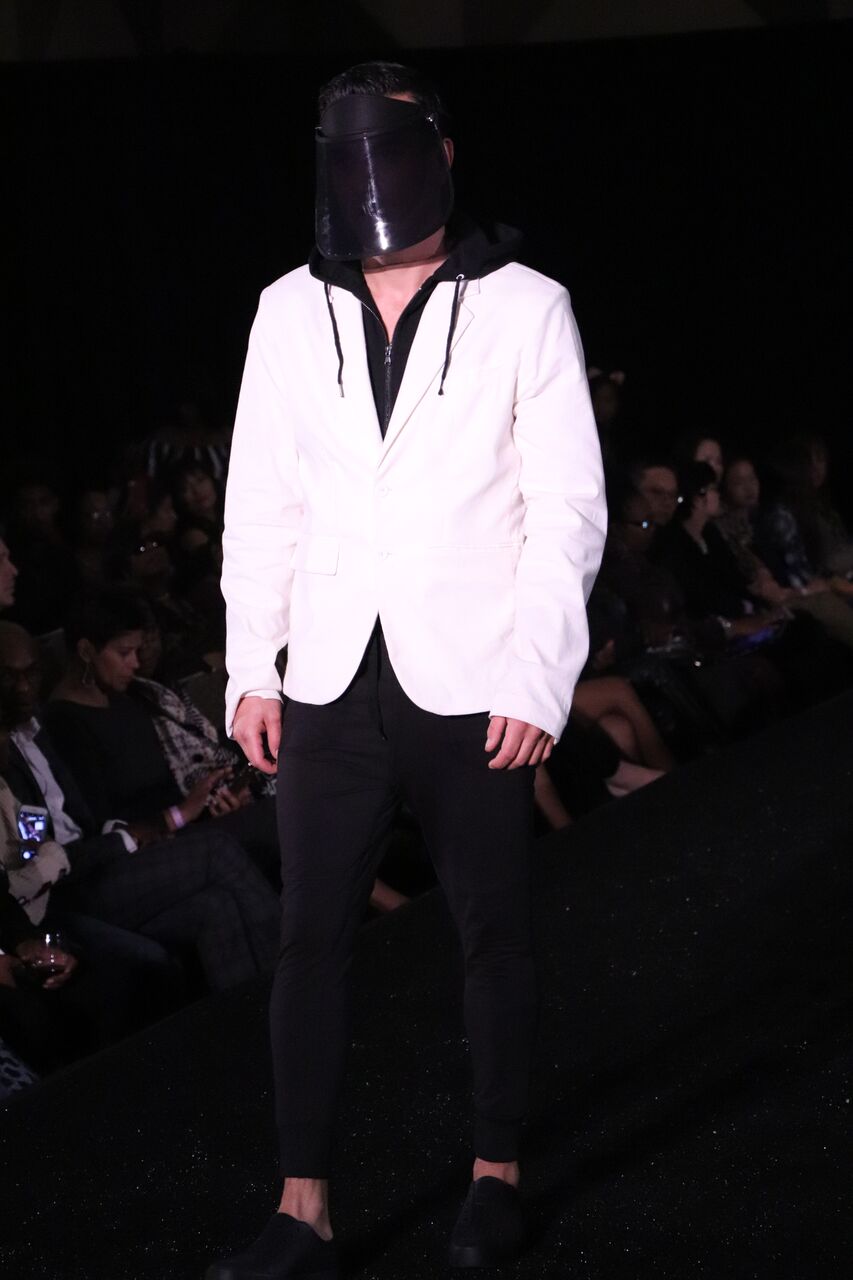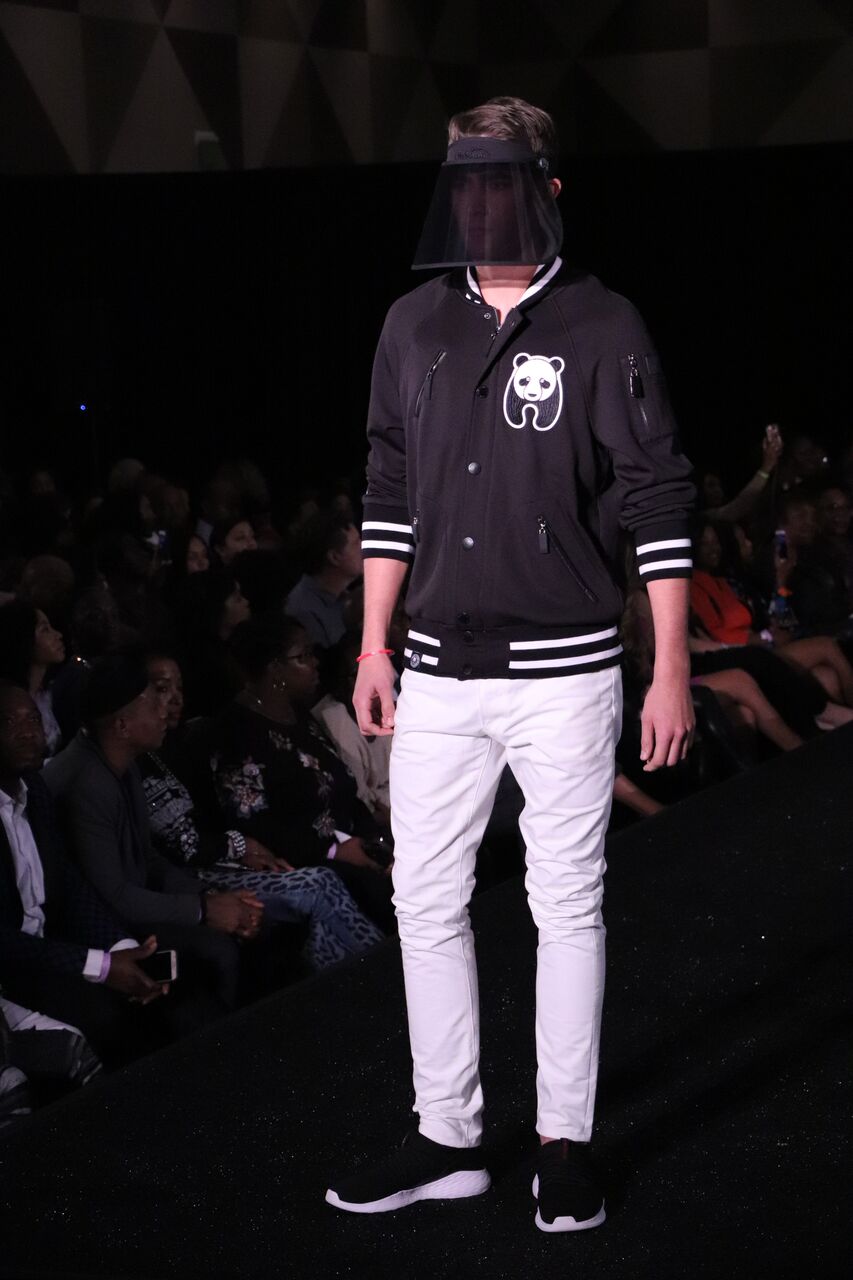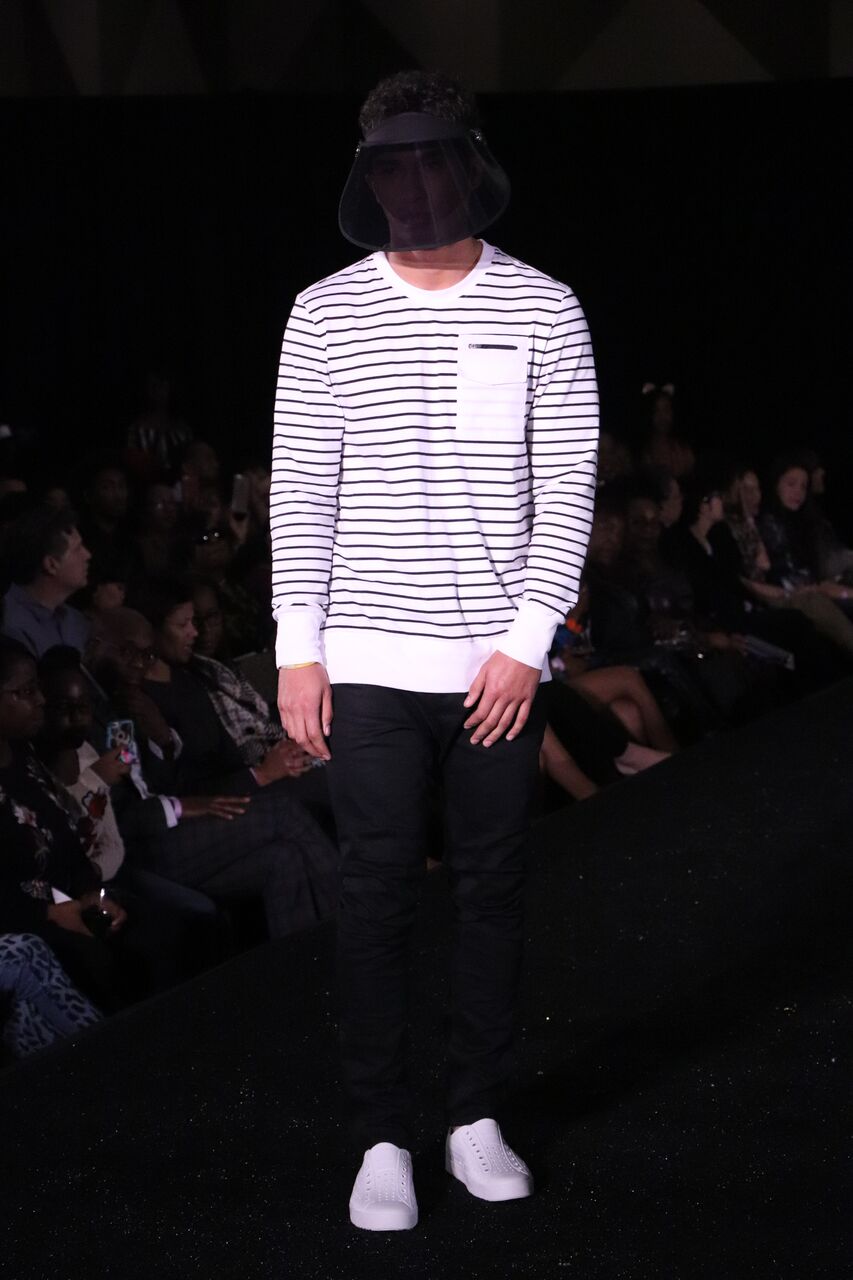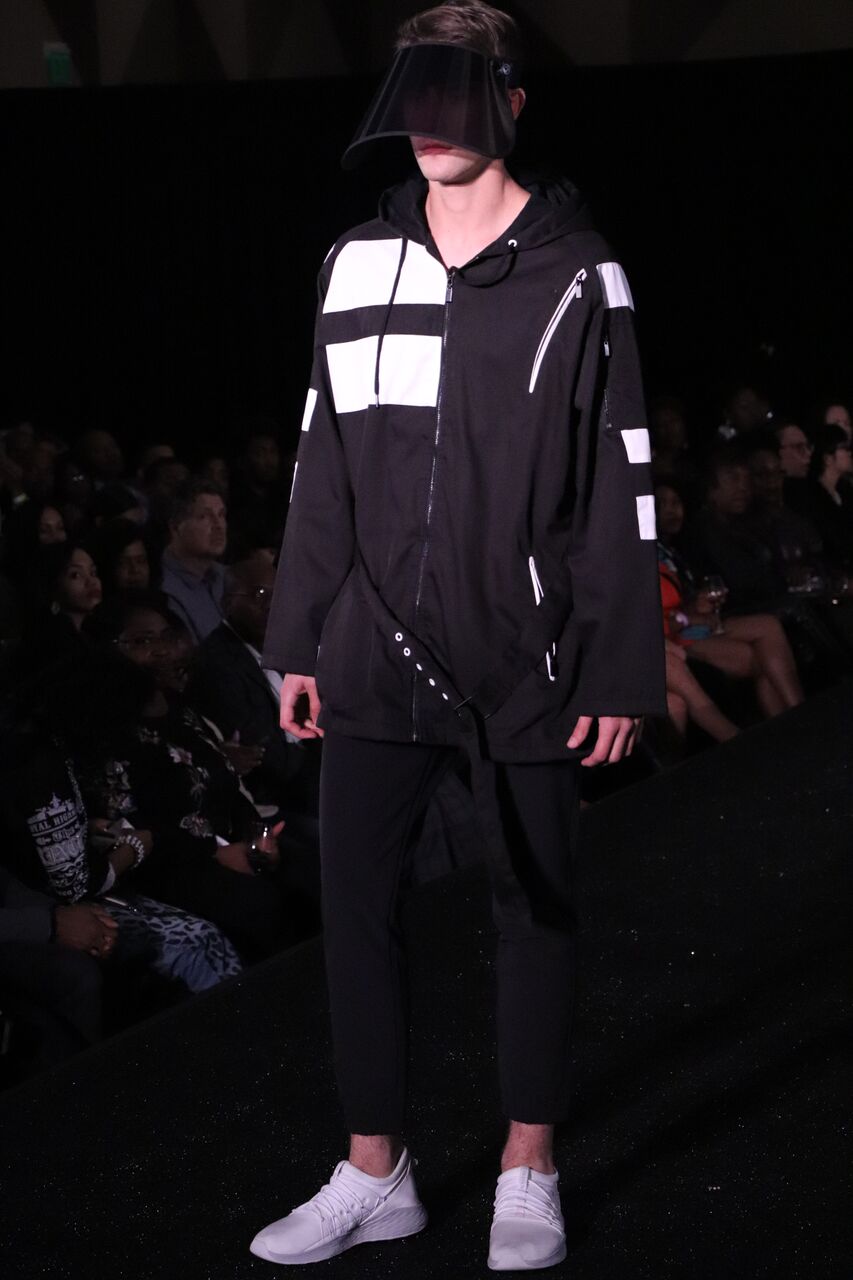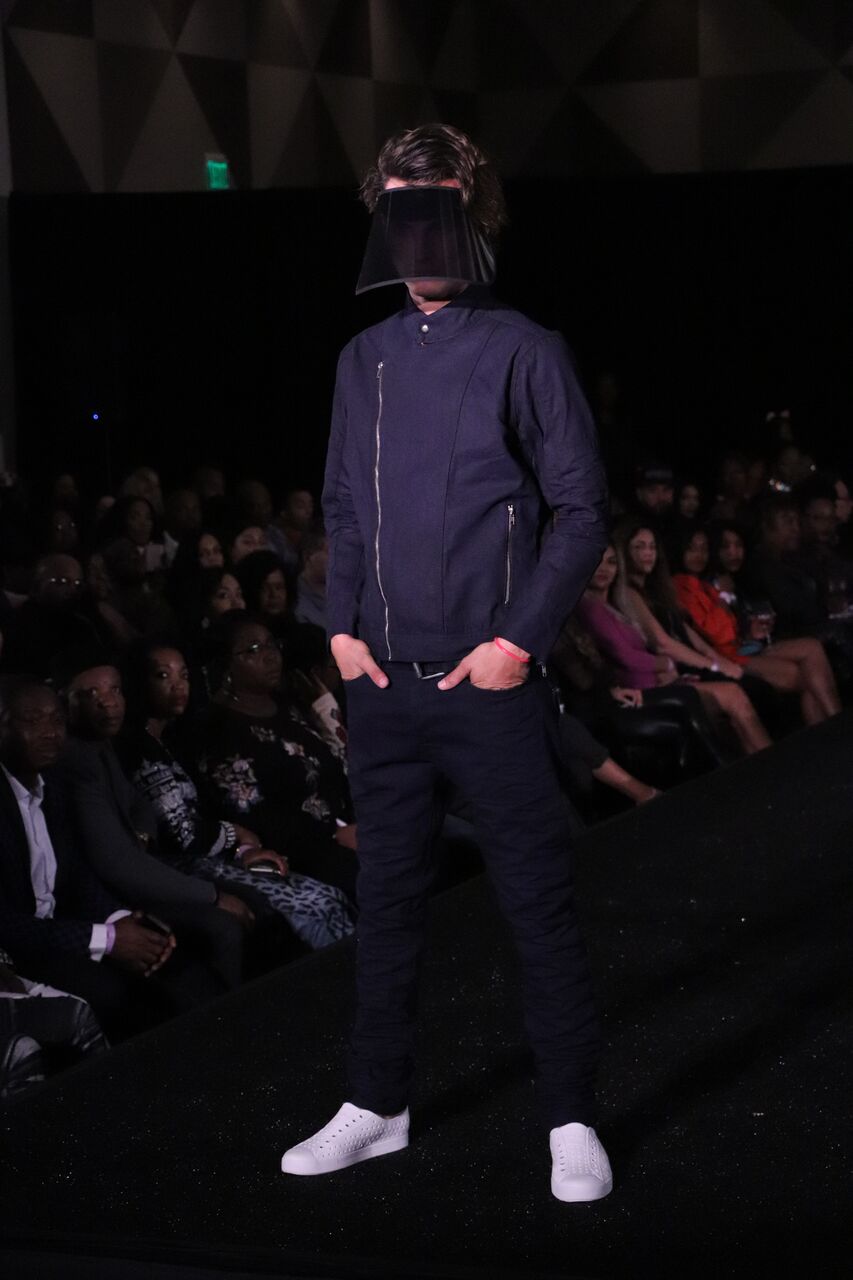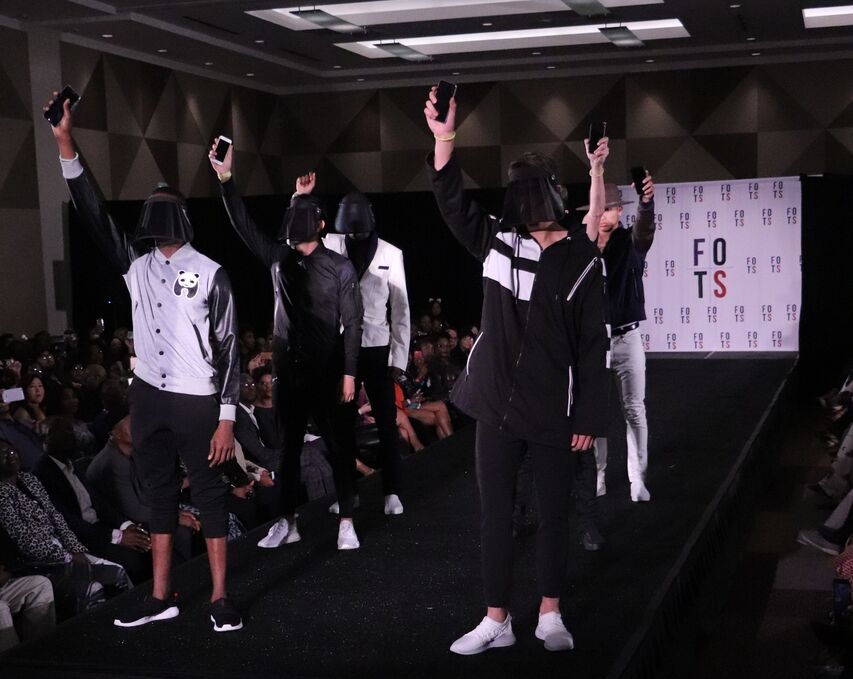 Beast Mode
We were then treated to the new line of Beast Mode clothing by Oakland Raiders running back Marshawn Lynch. This line was complete with looks for men, women, children, with an interesting combination of athletic wear and streetwear. The mens streetwear and womens athletic wear in particular impressed me. The looks were very easygoing but also stylish, making them in my opinion, quite versatile.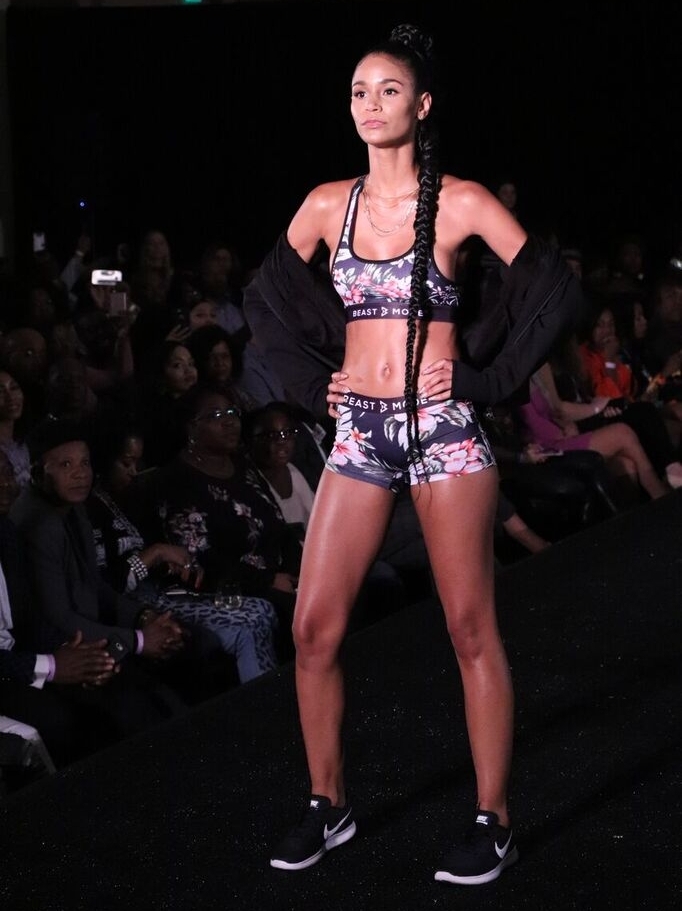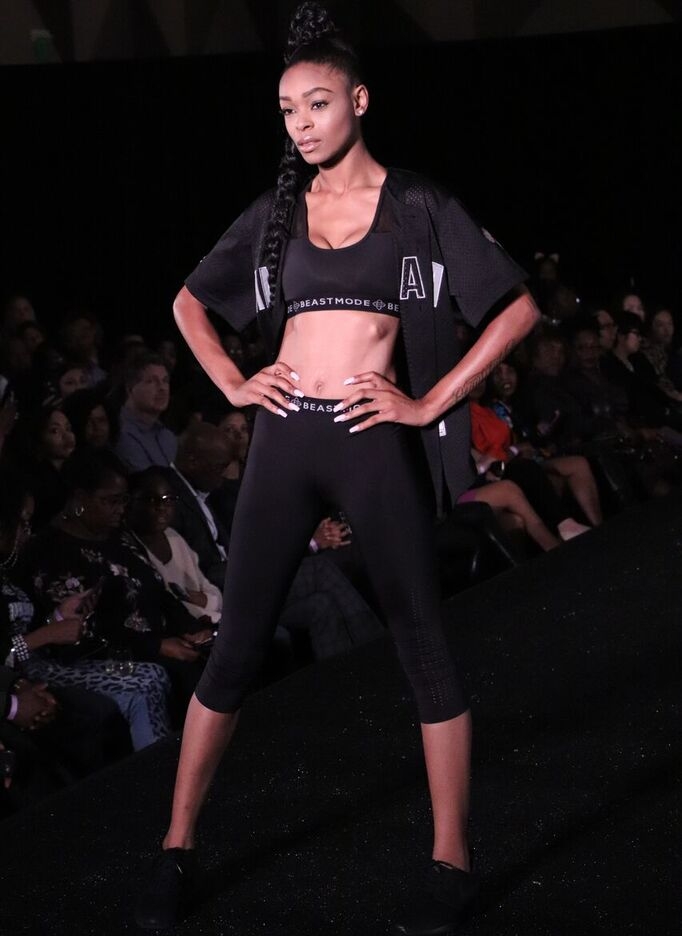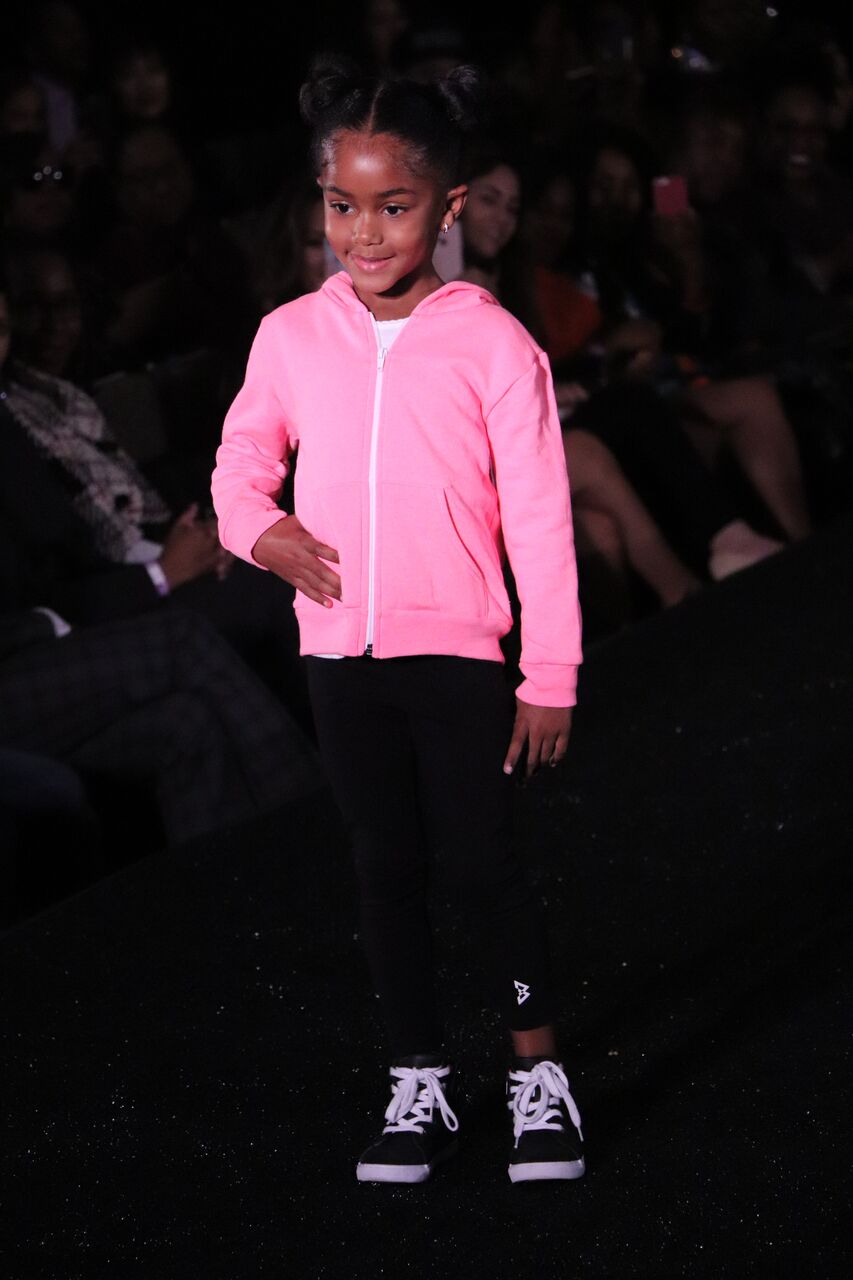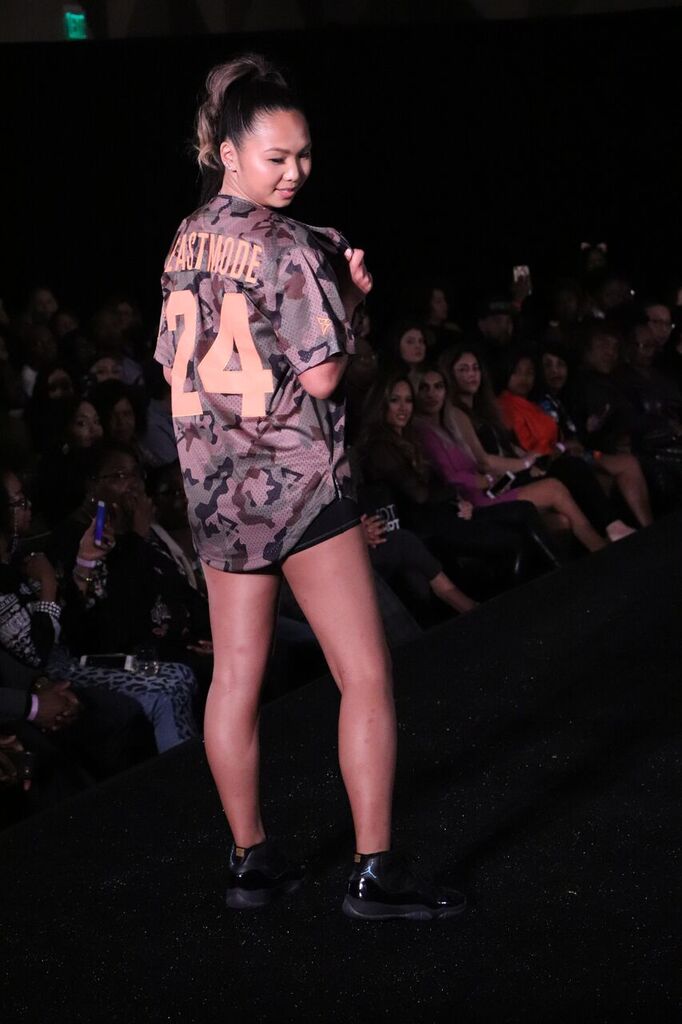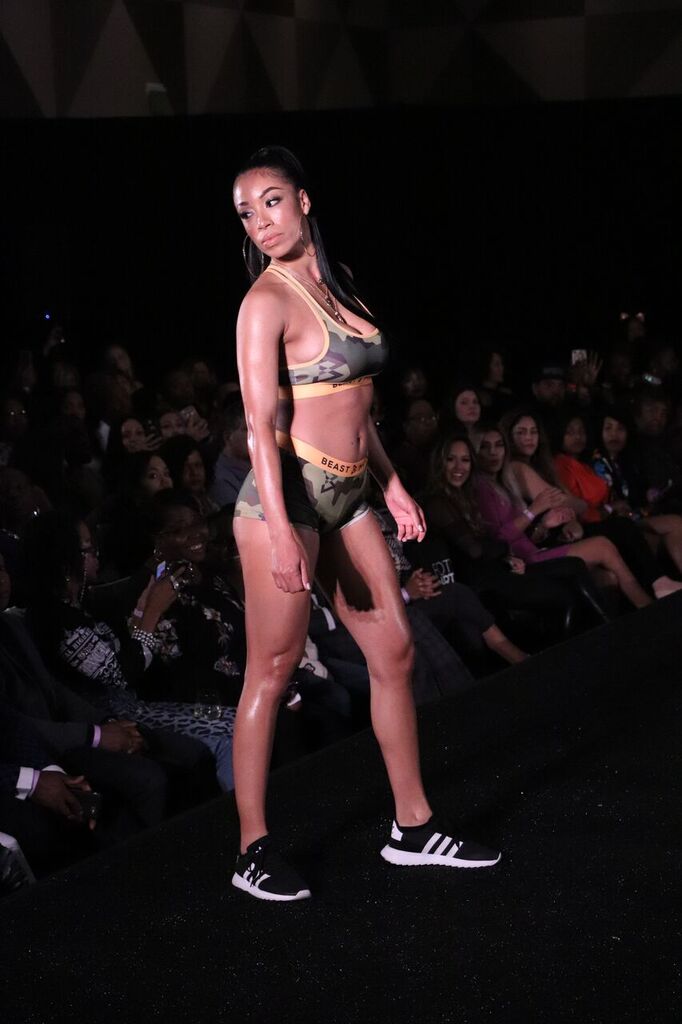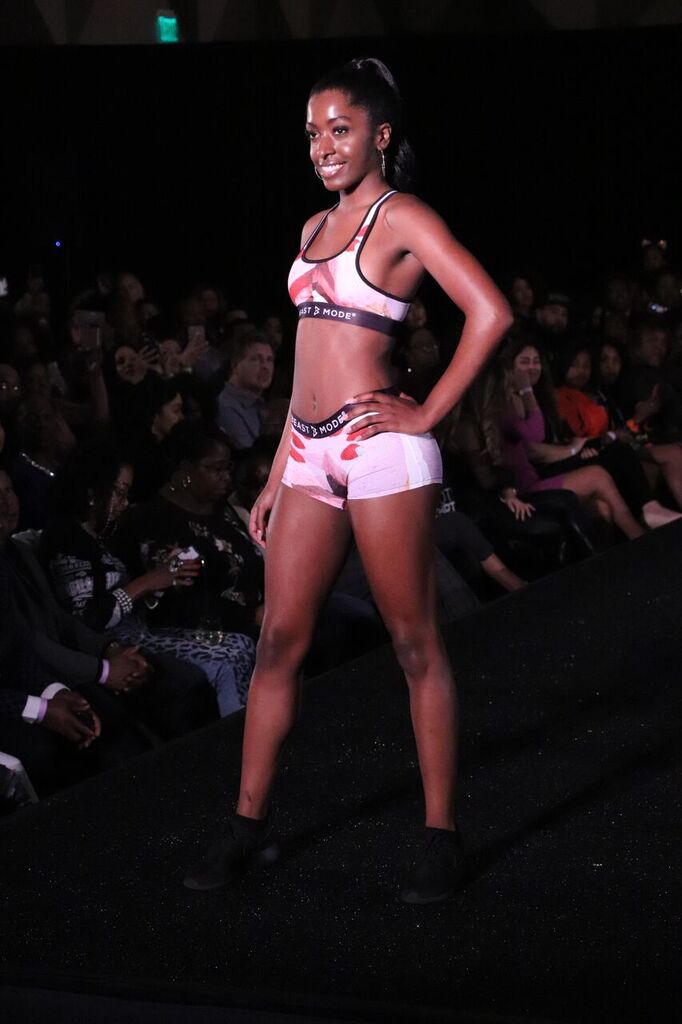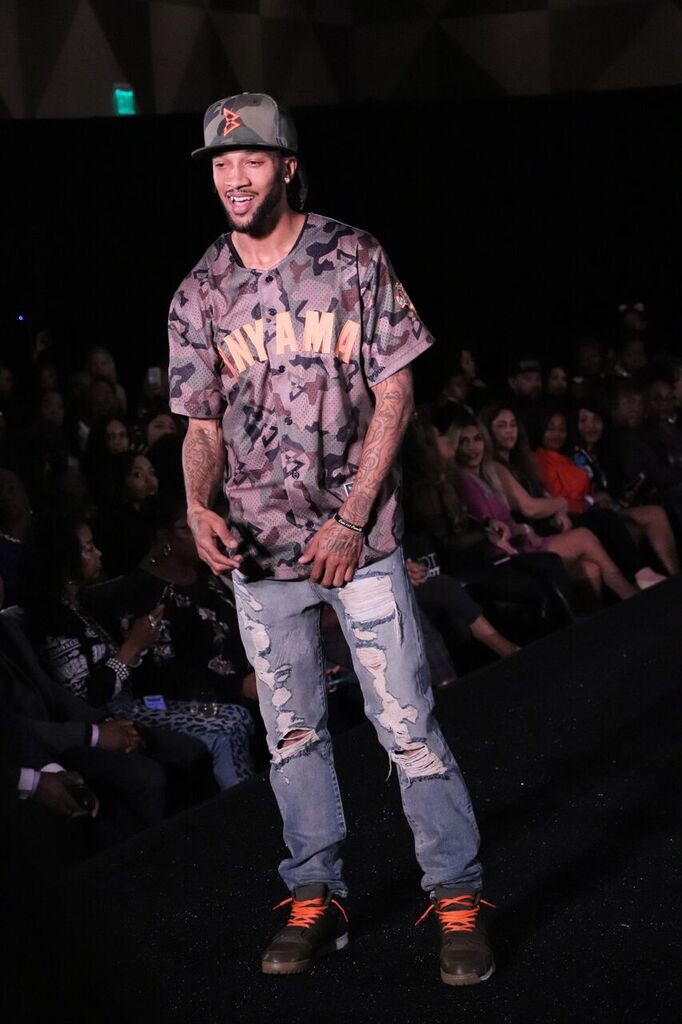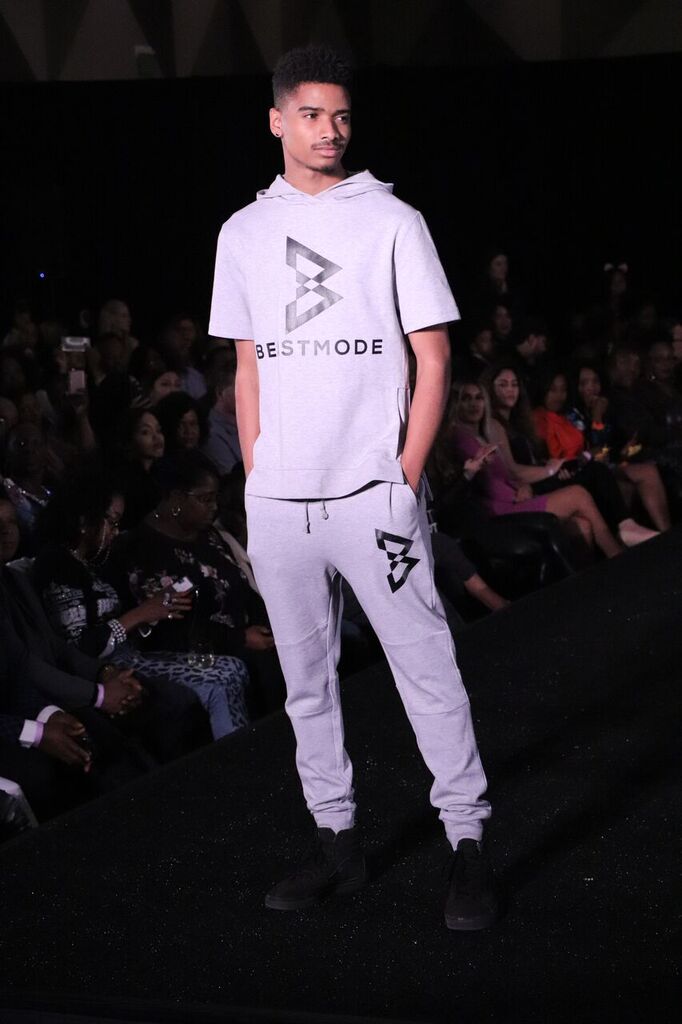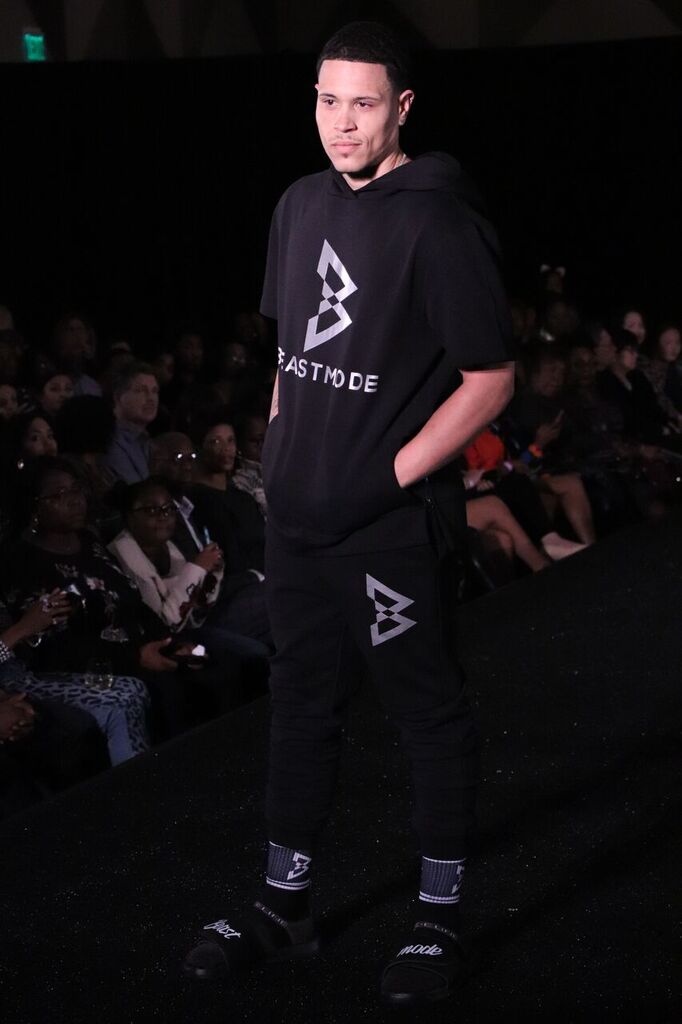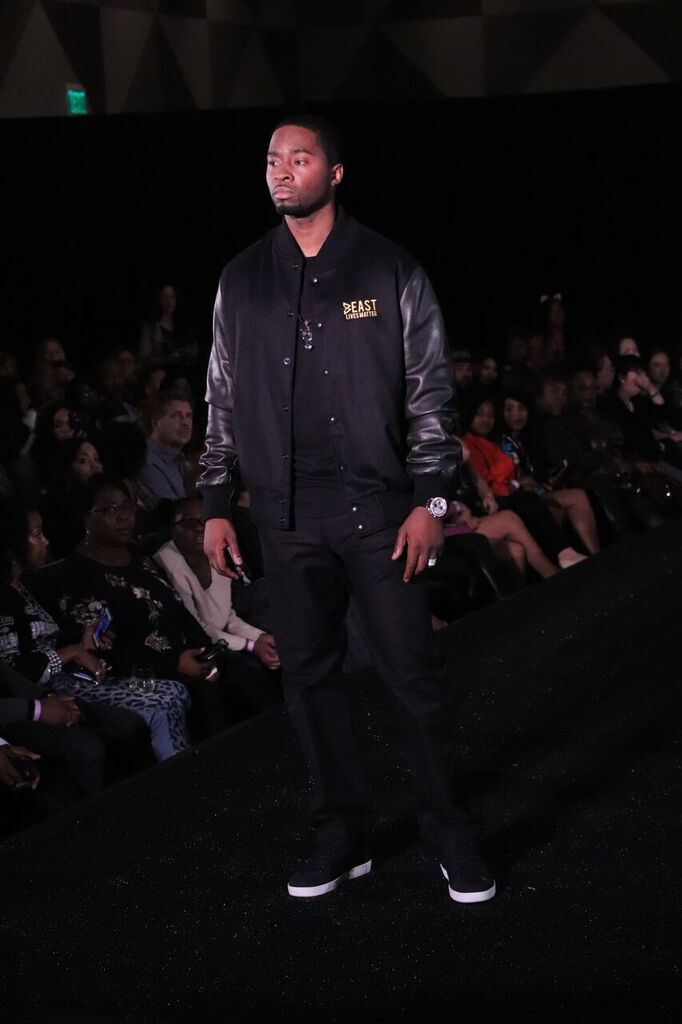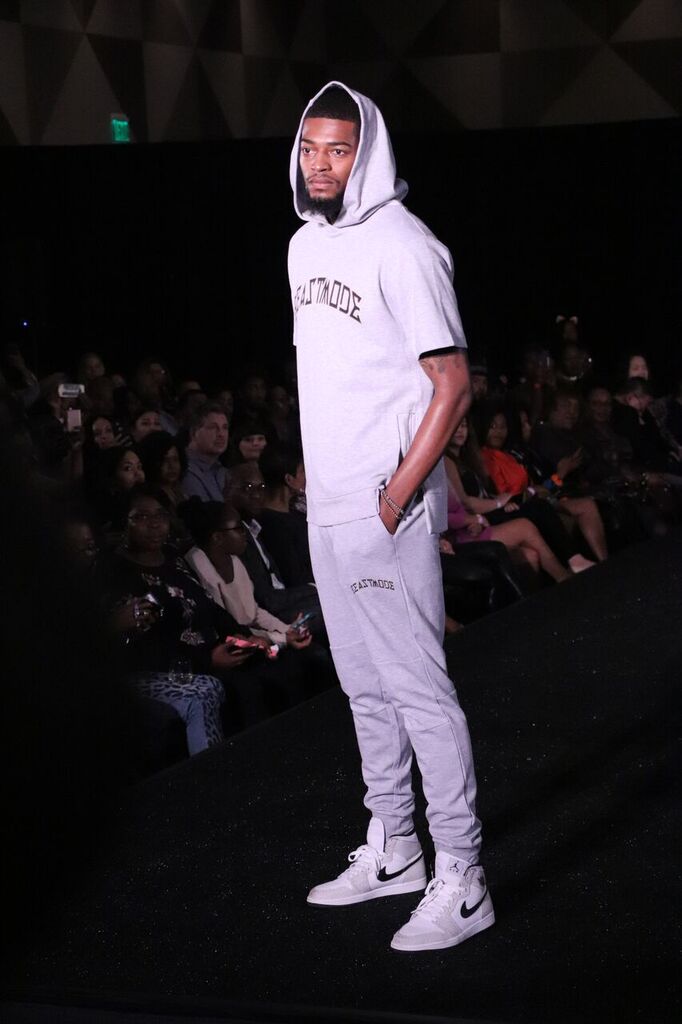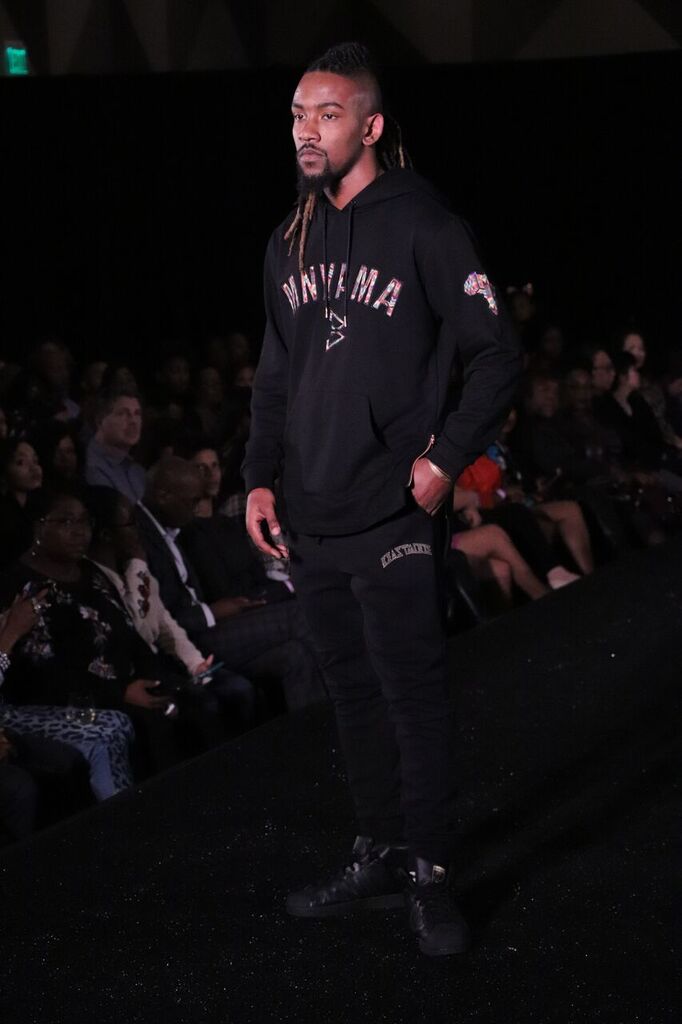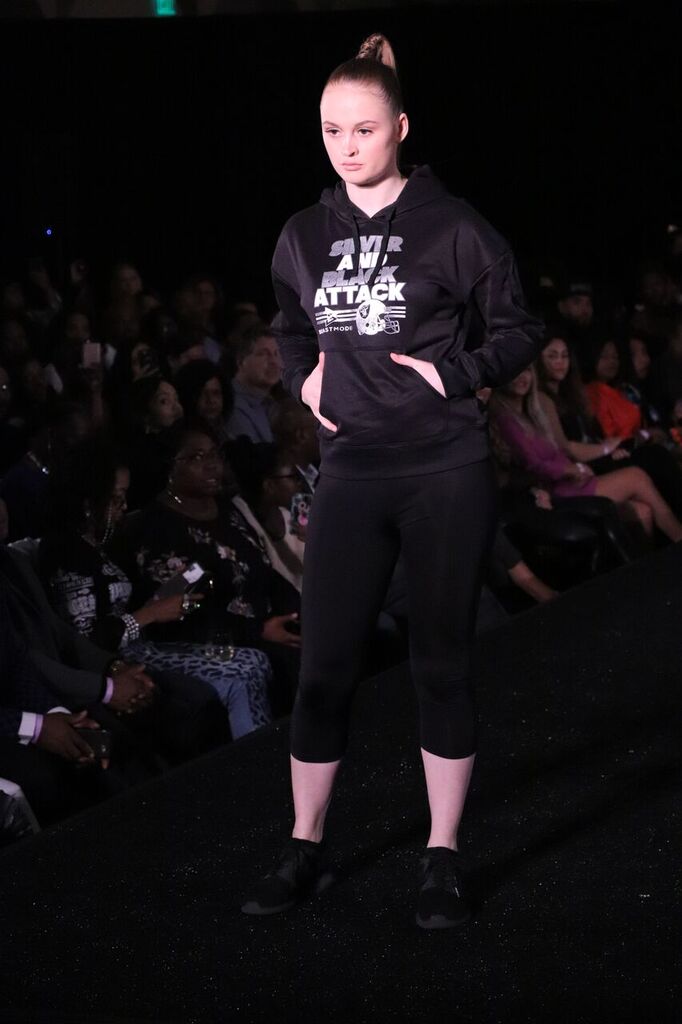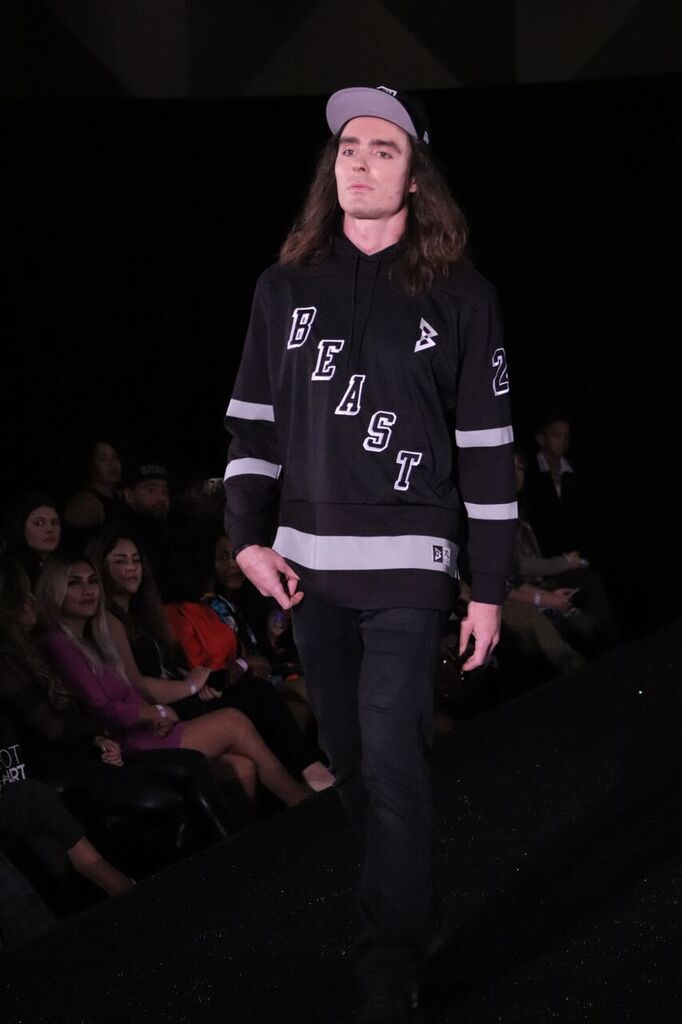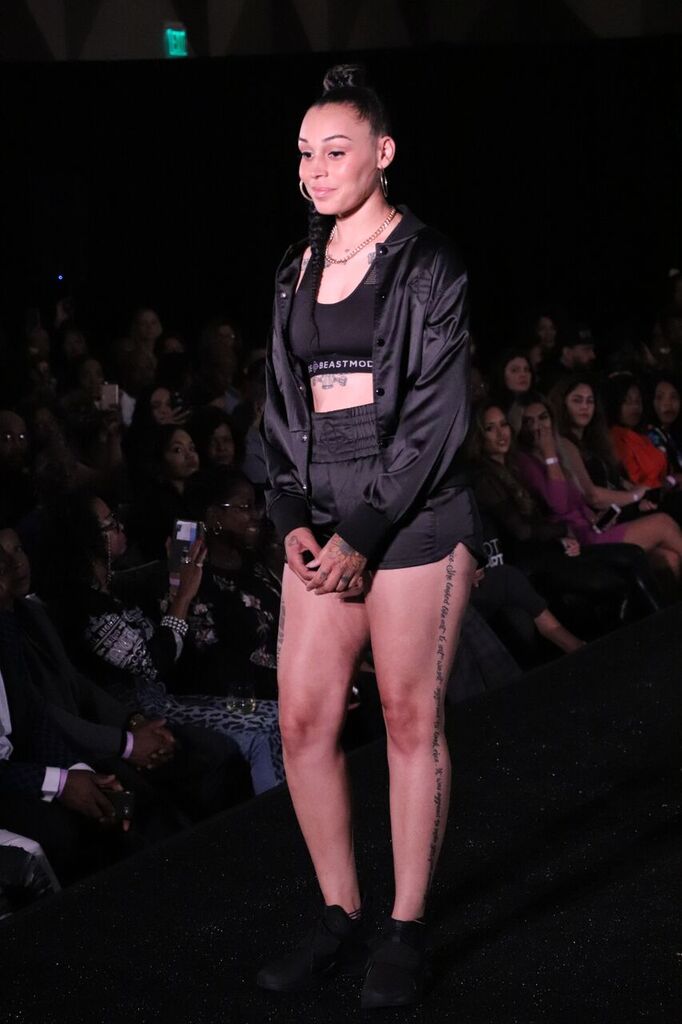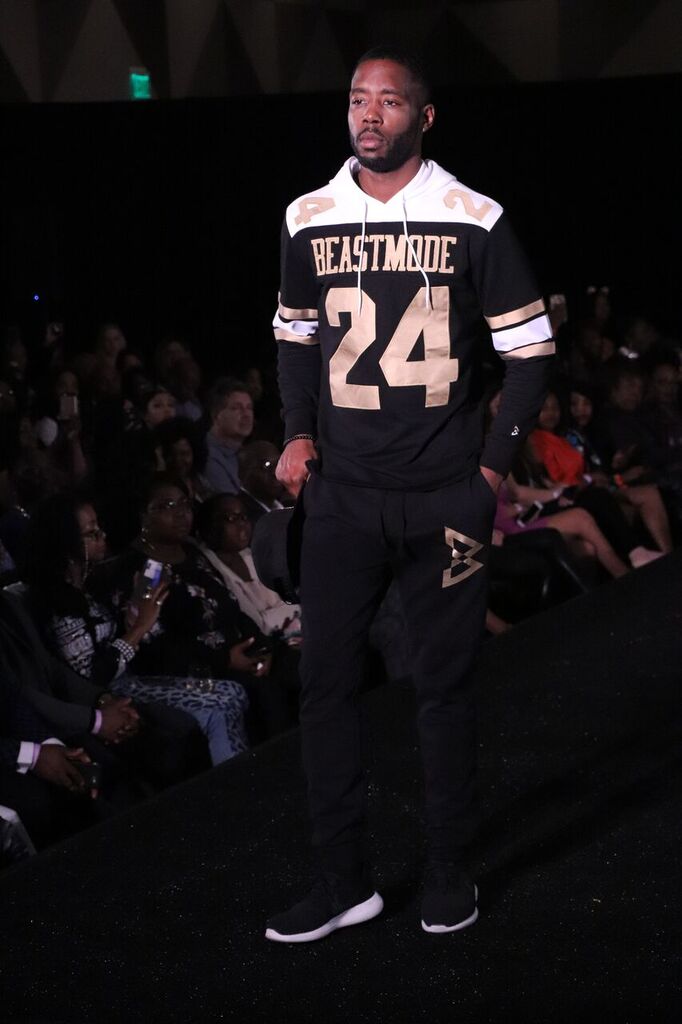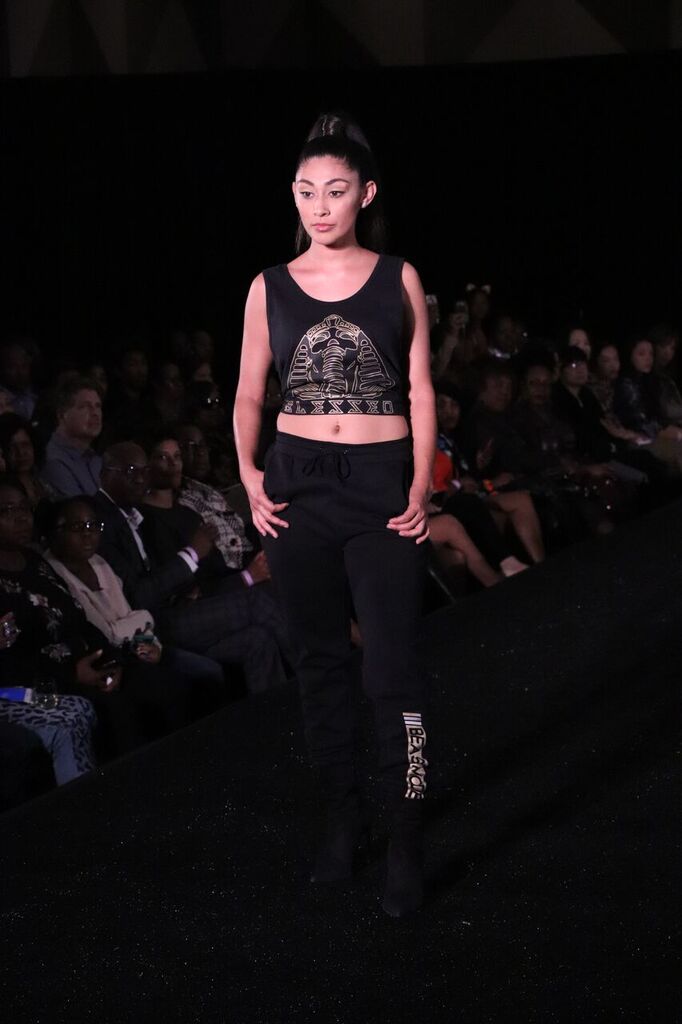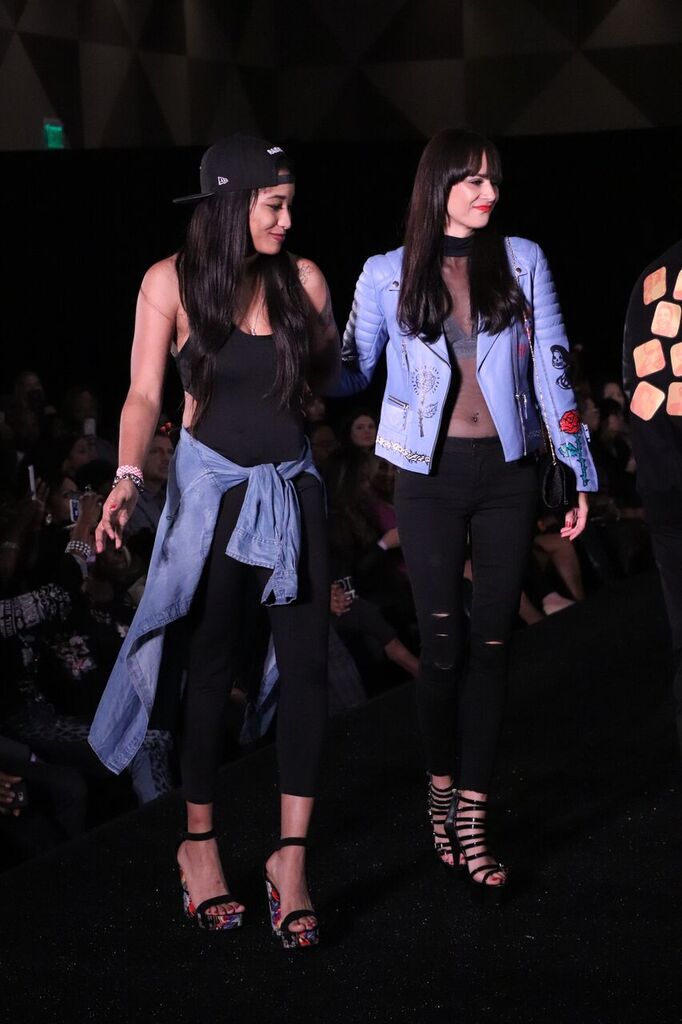 Lee Ricky
The next designer up was Lee Ricky, a seasoned designer who in the past, has created looks for Mary J Blige and P. Diddy. The textiles and use of accessories in this collection were particularly impressive to me. I loved the use of color with the aubergine and the shade of emerald gren used. This collection to me gave you the influence of the classic two-piece suit, with an eccentric take on it. My favorite looks were the first one with the elongated jacket and scarf combination, and the emerald green velvet look with the deep-V neckline.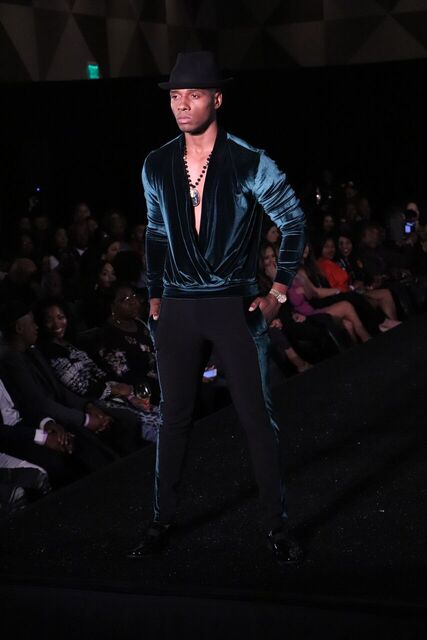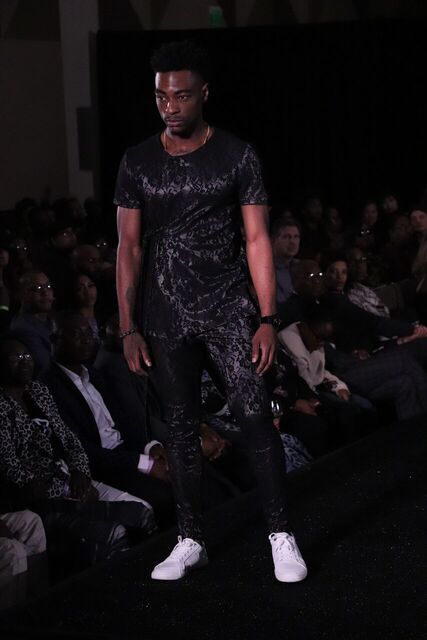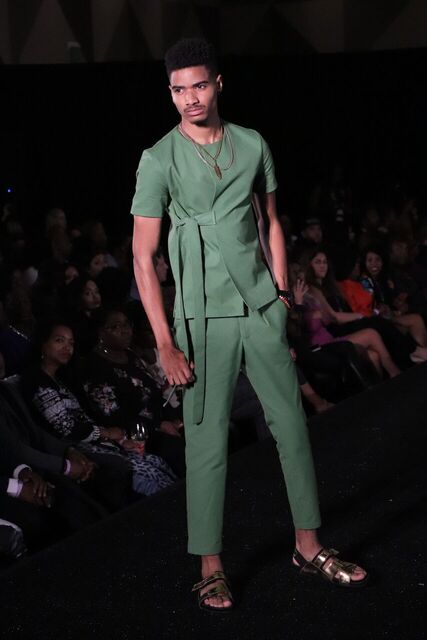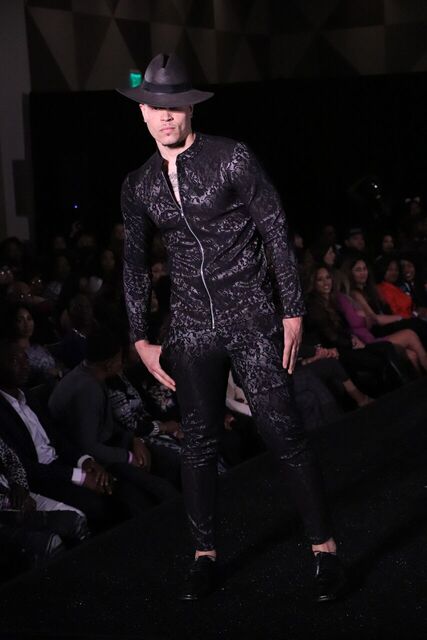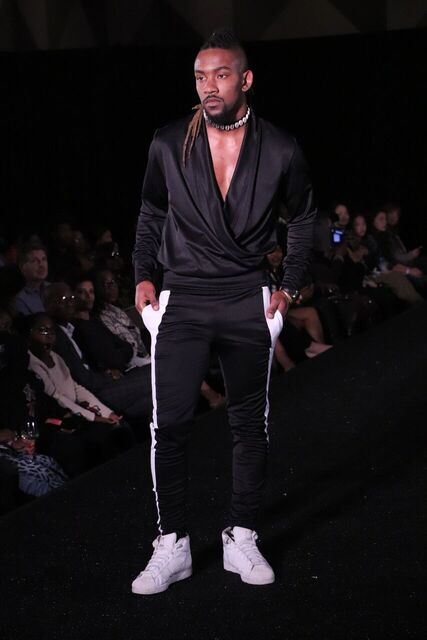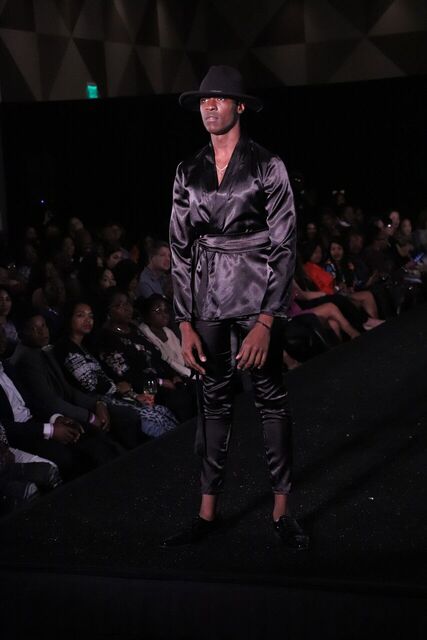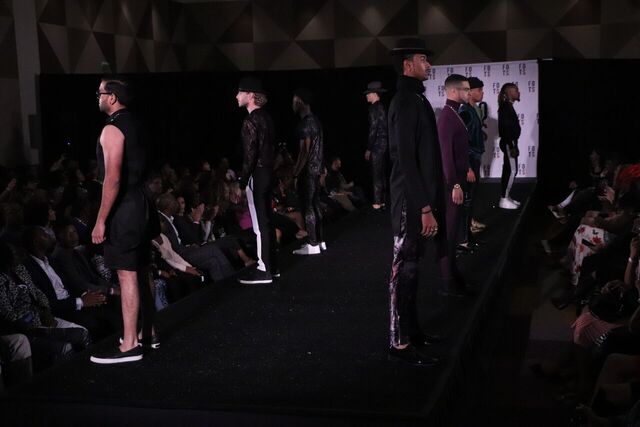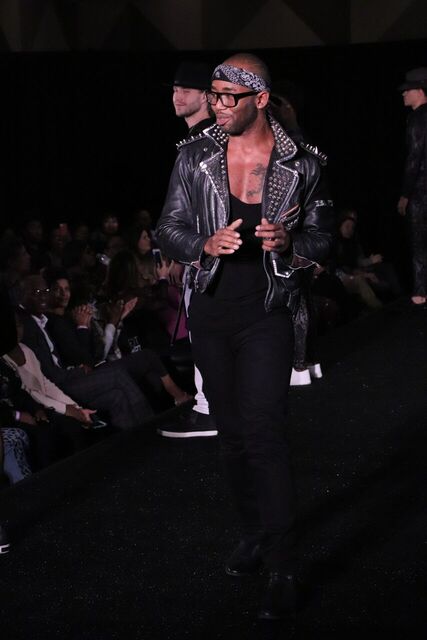 Laurence Basse
It was finally time for the FOTS Innovator of the Year to showcase her latest collection. Laurence Basse's collection was a fascinating mix of ultra glamorous jackets and pants you could wear to the office, mixed with crop and bralette-style tops that showed off the sexiness and versatility of the suits, giving them a fantastically sexy nighttime vibe. If there's anything I love, it's a collection full of separates one could dress up or down, as I personally find myself always utilizing the same pieces for both casual and formal use.
My favorite pieces were the bright green jacket with the black armband detailing on the sleeve, the jumpsuit and the leather jacket and pant combo (of course.) I feel so lucky to have gotten to see a collection of Basse's in person and cannot wait to see what she comes up with in the future.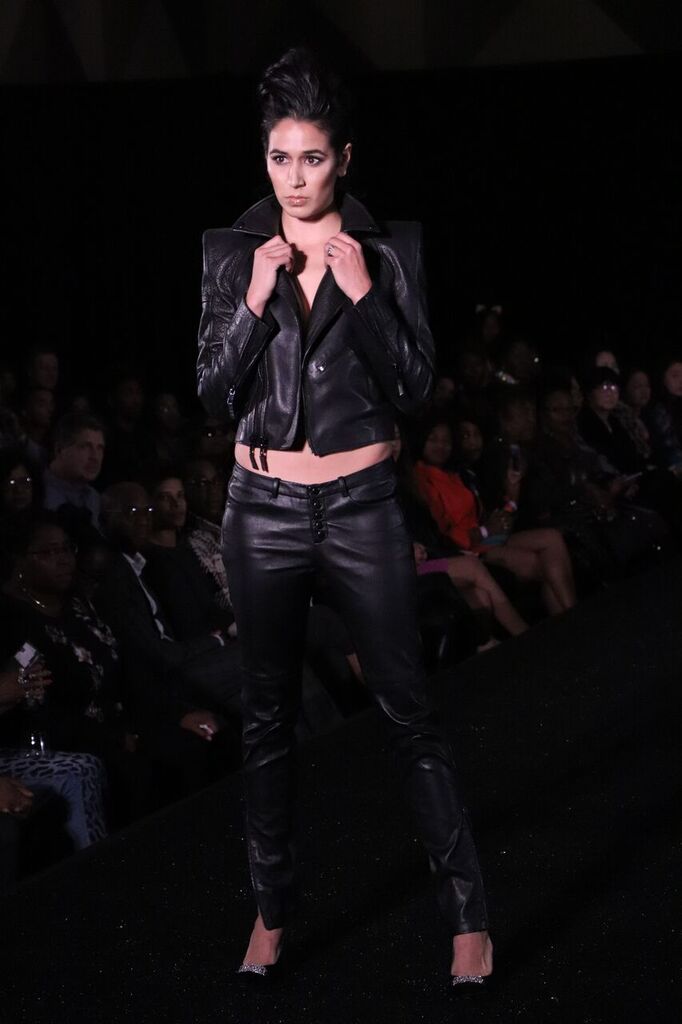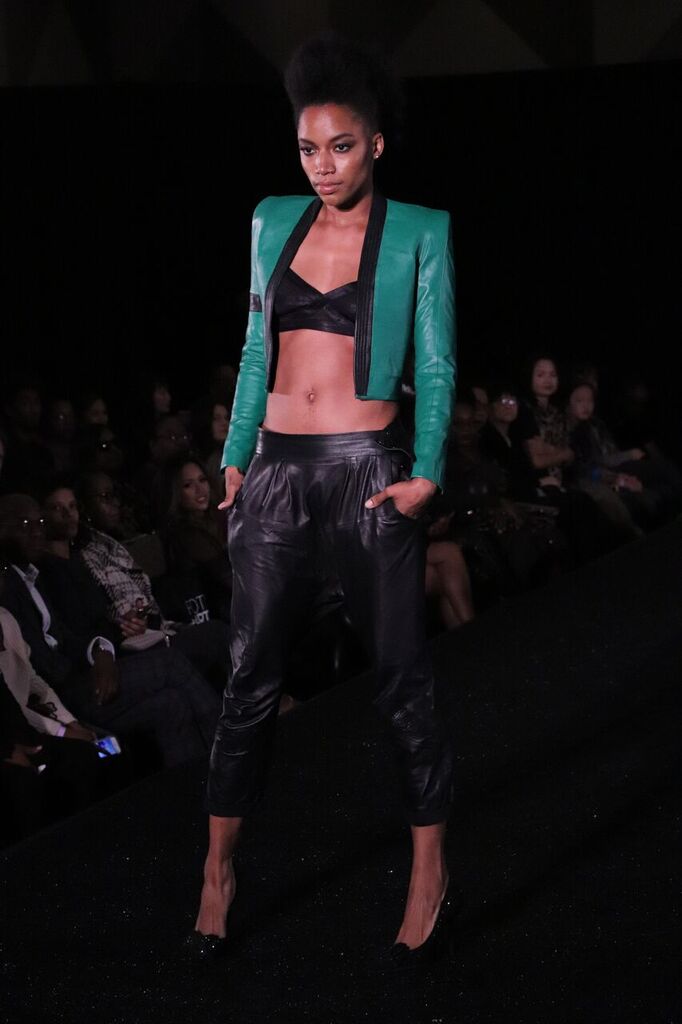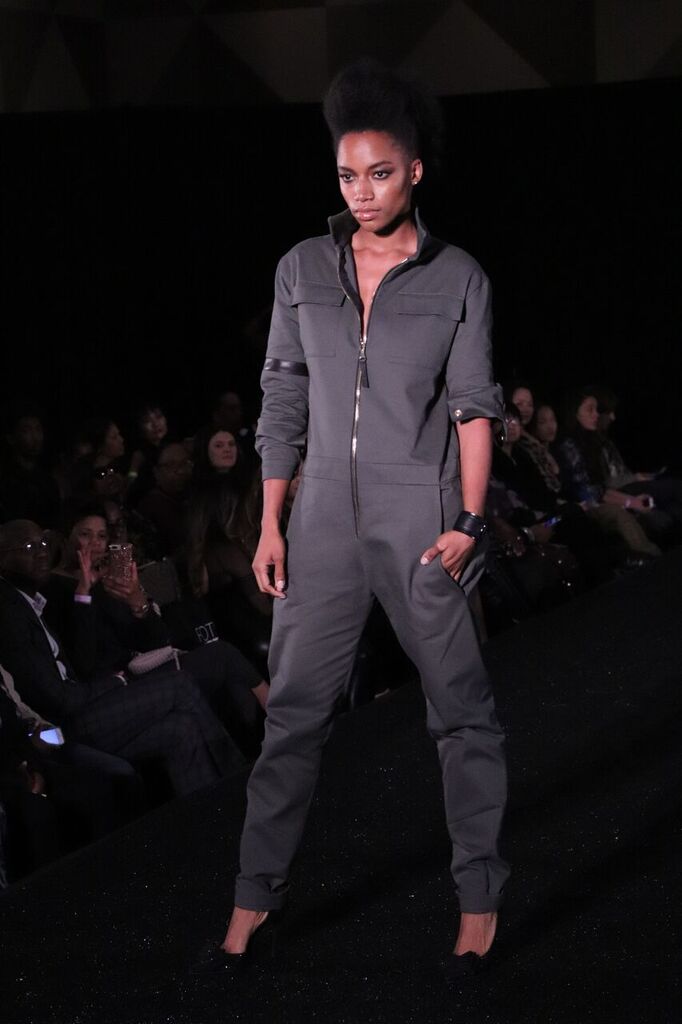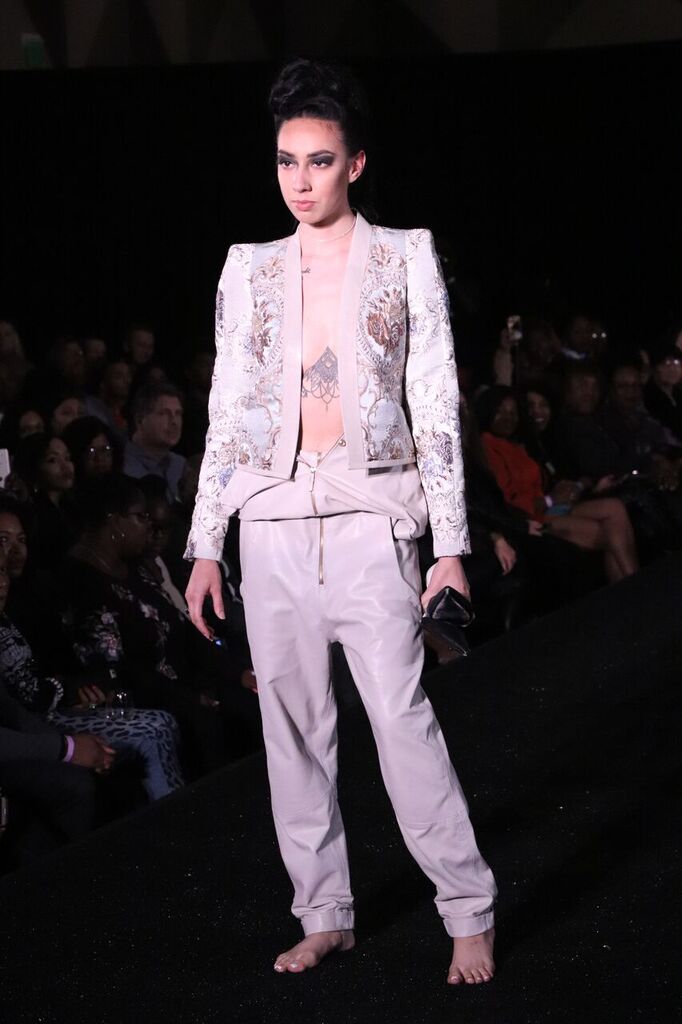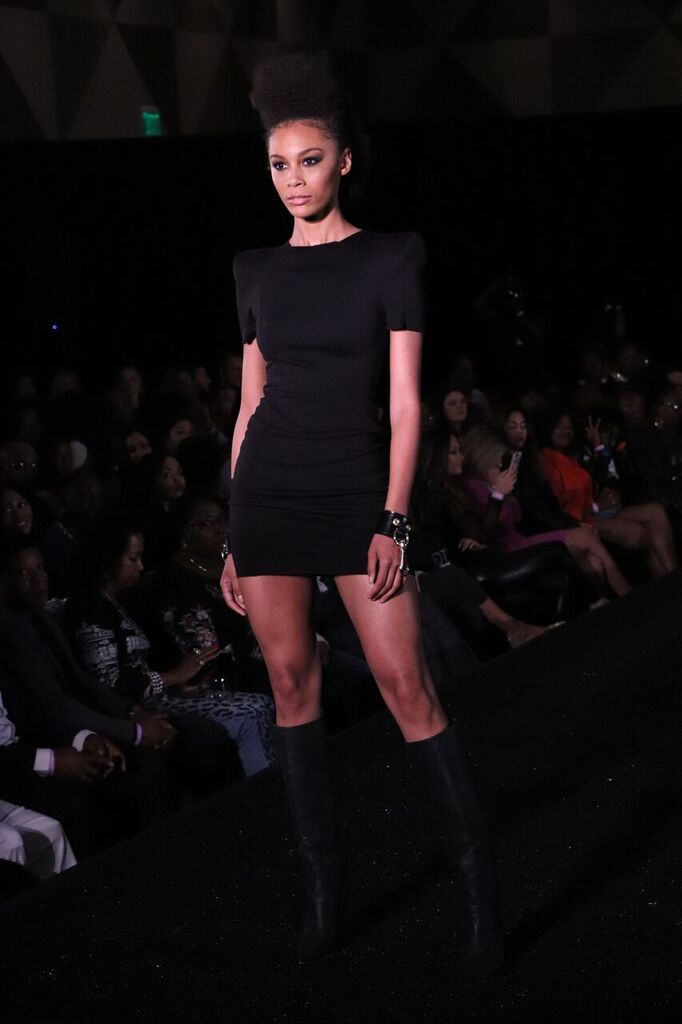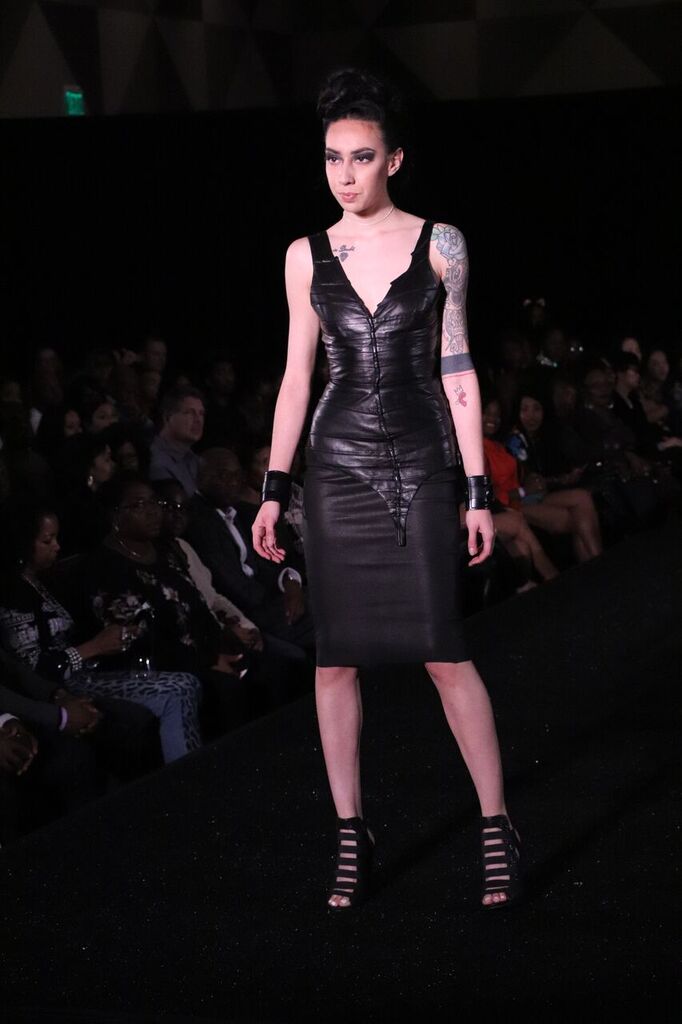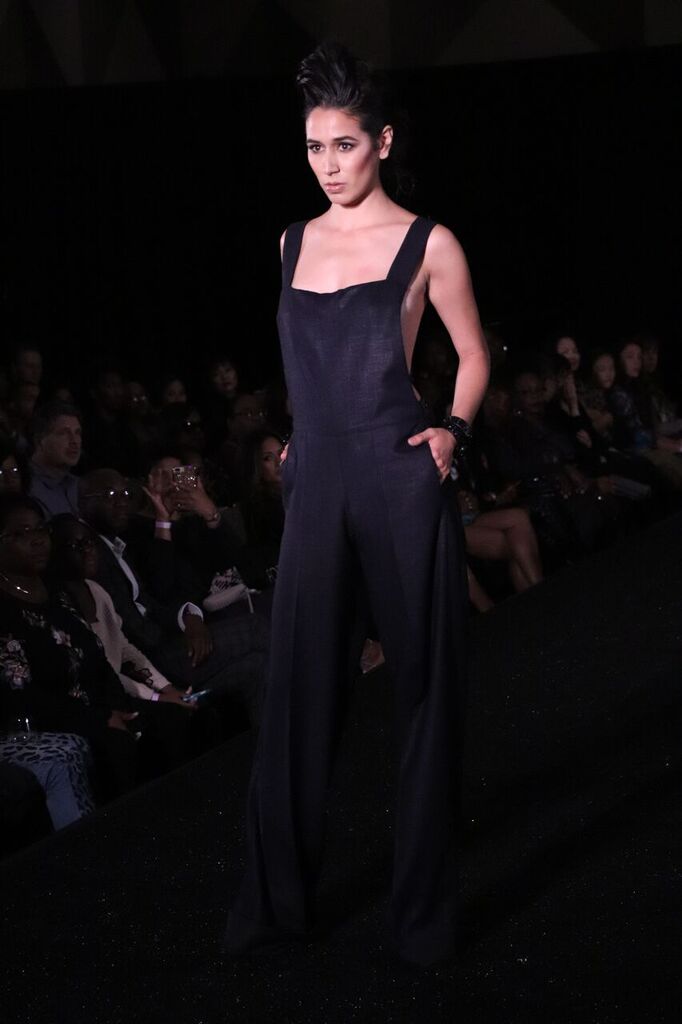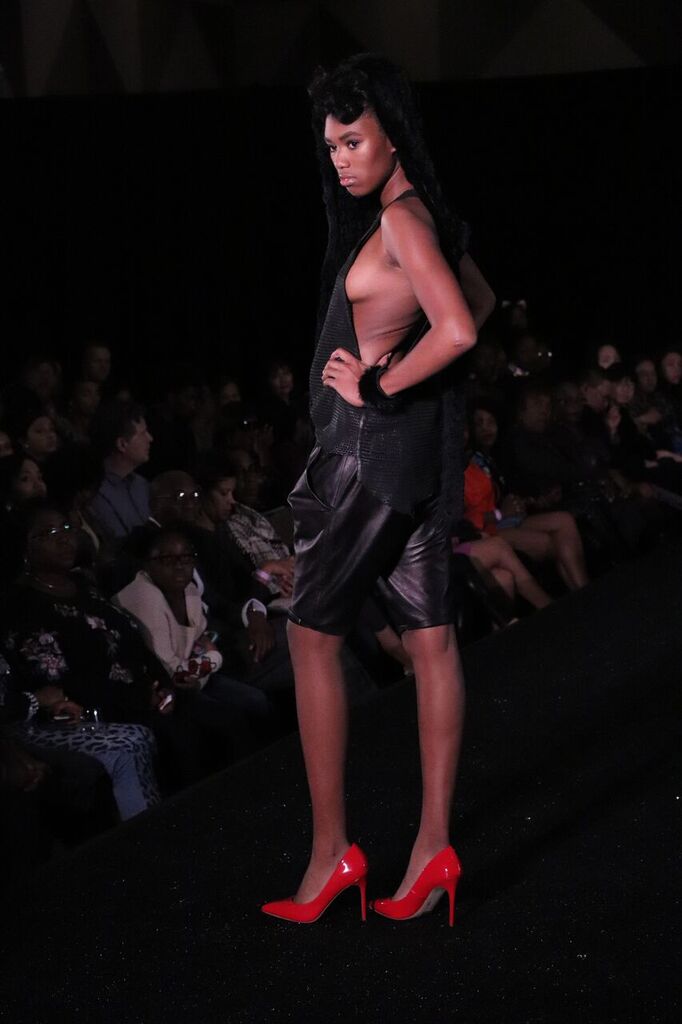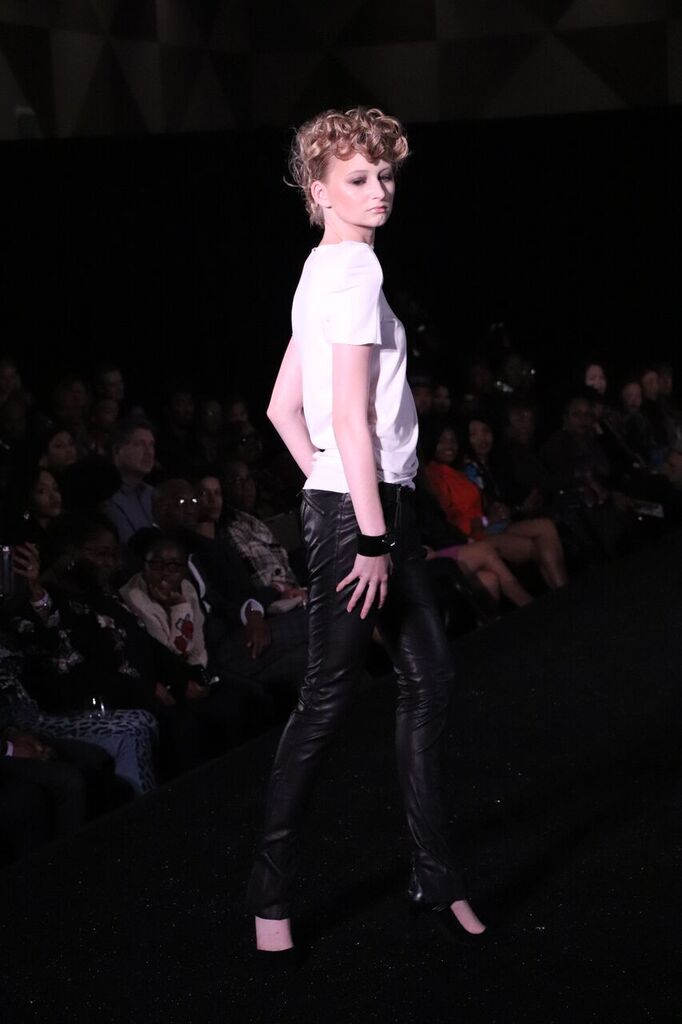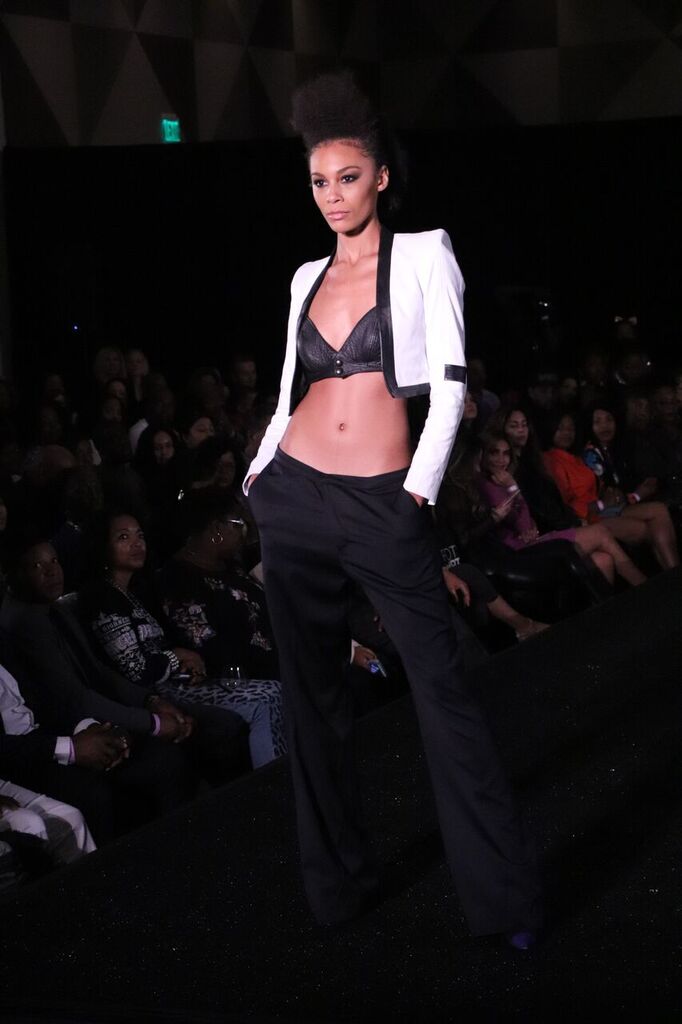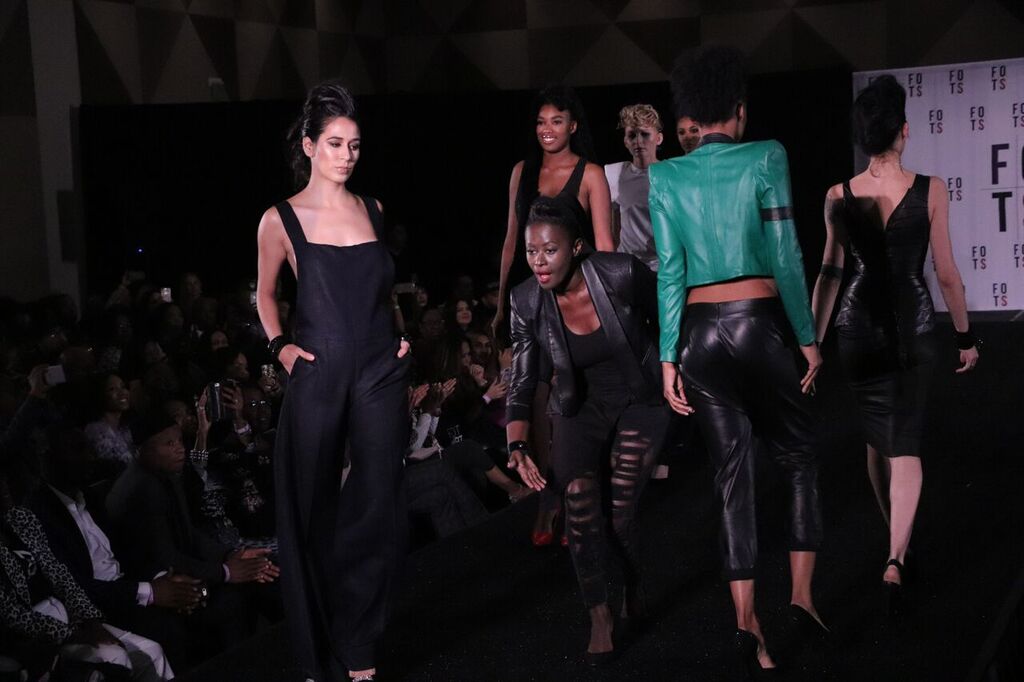 It was a fantastic show with a great spirit about it. I have never been to a fashion show before where there was such a sense of community and local influence. If you'd like to be in on the action next year and of course, all that Fashion on the Square is up to the rest of the year, give them a like on Facebook.
A Quick Shoutout
Let's just also take a moment to appreciate blogger Jazae Nicole and her equally stylish friend. In my opinion they were the best dressed guests. According to an Instagram post of hers, she made that skirt the night before the event. It was clearly a night that talented people enjoyed partaking in.