5 Products I Like From Target's Made By Design Collection
With so many people interested in the modern and minimalistic home look, it's no surprise everyone's been talking about Target's new Made By Design collection. So I headed to a nearby suburban Target to see what all the fuss was about, and make a YouTube video of my honest thoughts.
Much of my video was negative, as I didn't like the quality or price of everything I saw. So I wanted to make sure I highlighted the items I thought were a combination of great quality and an appropriate price. Here are 5 items that impressed me. The Target I went to didn't have every single product from the collection, so what you see are my favorites based on what I showed you in the video.
1. Rectangular Plastic Food Storage Container 12pc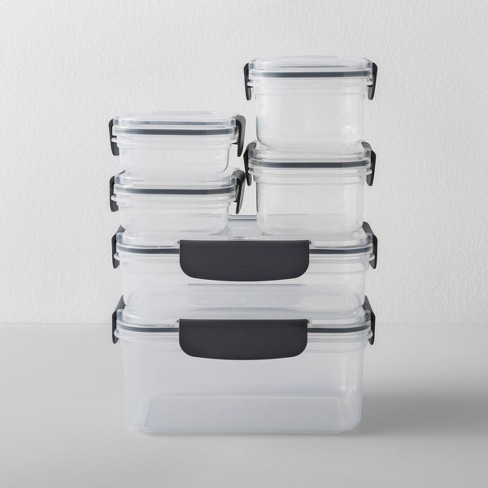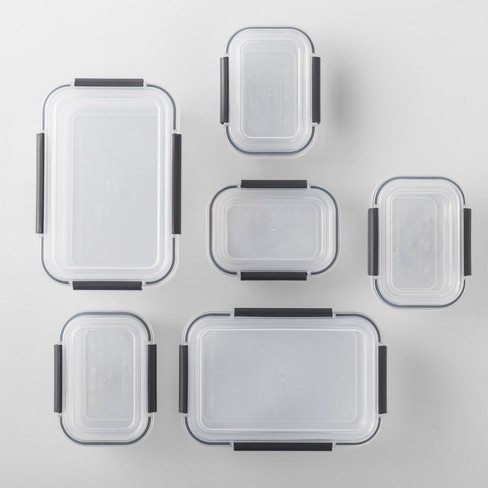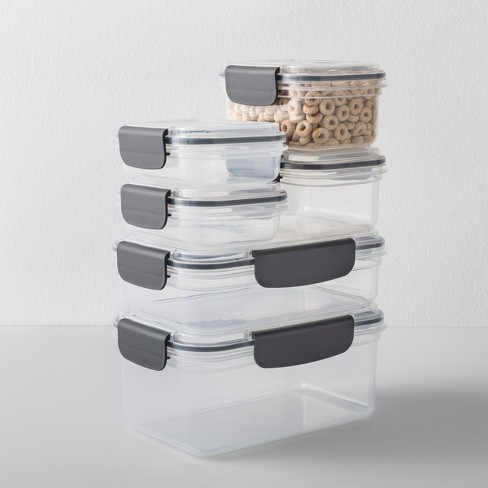 This was the first item on my trip to Target that took me aback. I was less than impressed by the food canisters I saw, so I was pleased to find high quality tupperware with a snug air-tight snap lid. These are also at a great price point, with some as low as $4. They are chic, high quality and have a satisfying snap to them. The only problem with these is that they don't stack inside one another nicely when you store them away. So if you're low on space, I'd invest in a Rubbermaid collection
2. Bathroom Plastic Spinning Turntable Beauty Organizer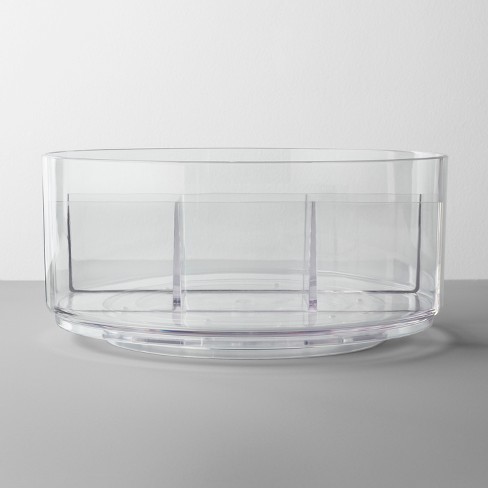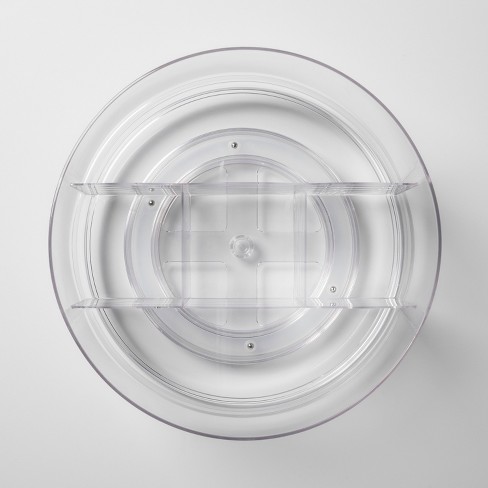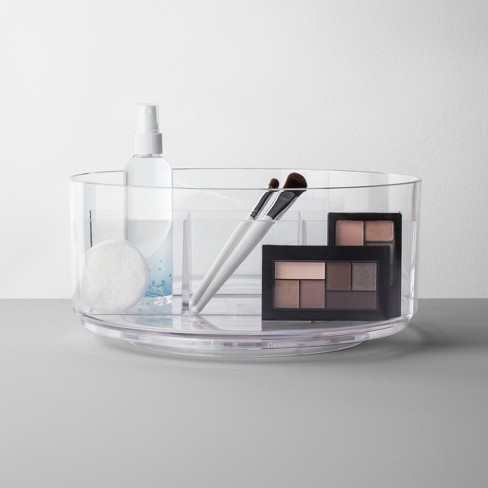 If you need a deep lazy susan for holding packaged snacks, pens, makeup brushes, etc I recommend this product. It's sturdy, it spins nicely and it has convenient handles on the sides so you can transport it around your home. While I don't recommend the shallow lazy susans from this collection, (as you can get cheaper better quality ones from The Container Store,) I give this one a thumbs up.
3. 3-Tier Metal Utility Cart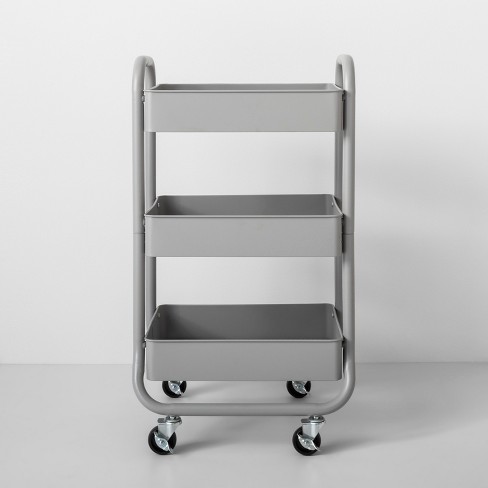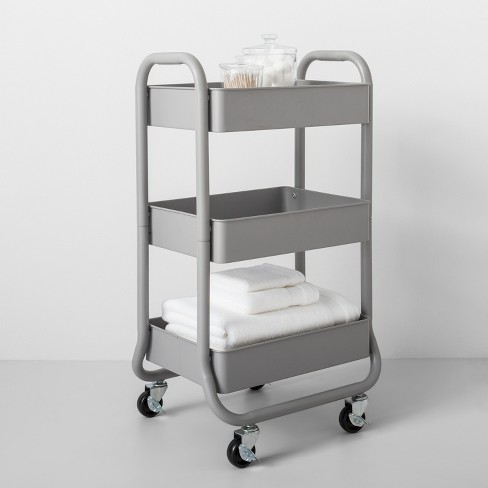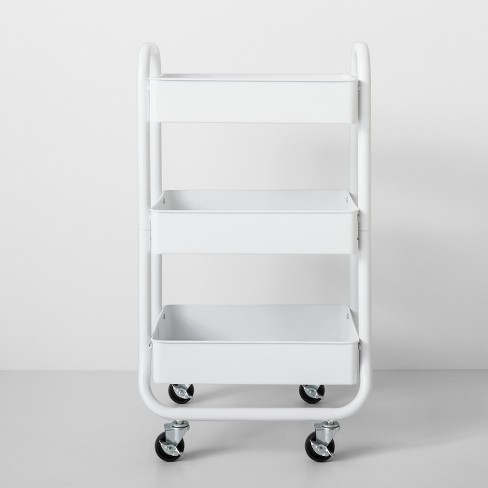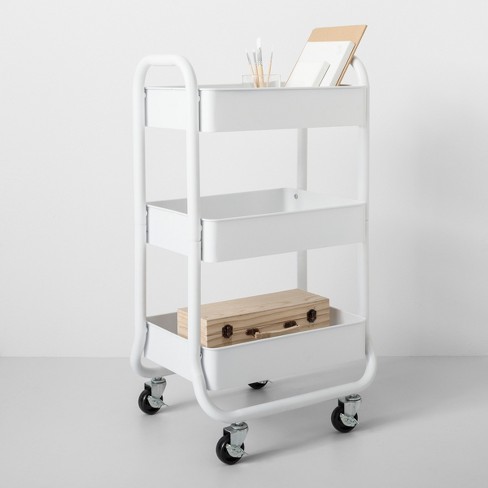 If only I had room for a cute bar cart! This rolling cart can be used to store bar essentials, bathroom essentials or even kitchen essentials. It's on lockable wheels, so you can use it to transport items from room to room, or you can leave it be in one spot. It's pretty heavy duty, feels like it won't soon be falling apart on you and has an attractive clean finish to it.
4. 3 Shelf Hanging Fabric Storage Organizer Light Gray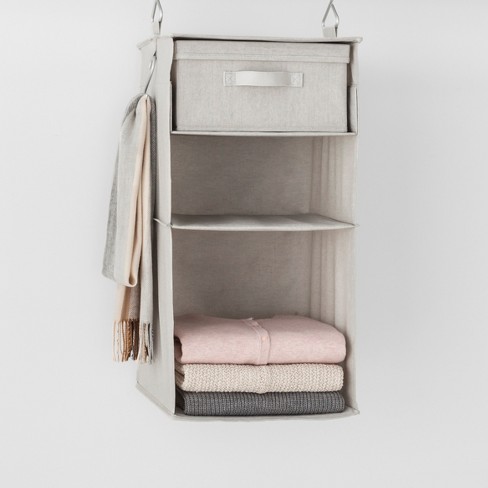 This was the item from this collection that wowed me the most. And that's because it is ridiculously hard to find hanging shelving for your closet that looks like it does in the pictures. This hangs very straight, the fabric looks sturdy and attractive and it feels like it can hold plenty of sweaters and shirts. I am a huge fan of The Container Store, but one of my biggest gripes with them is that their hanging fabric storage organizer is always a wrinkled mess that the matching drawers don't fit into. But I never would have guessed that Target would be the one to sell one that actually looks as good in real life as it does in the manufacturer photos.
5. 3 Tier Wire Shelf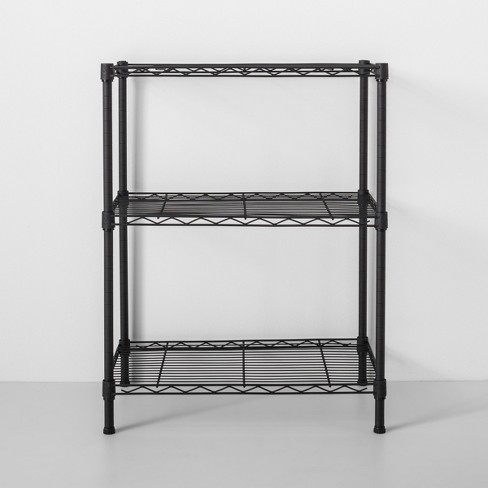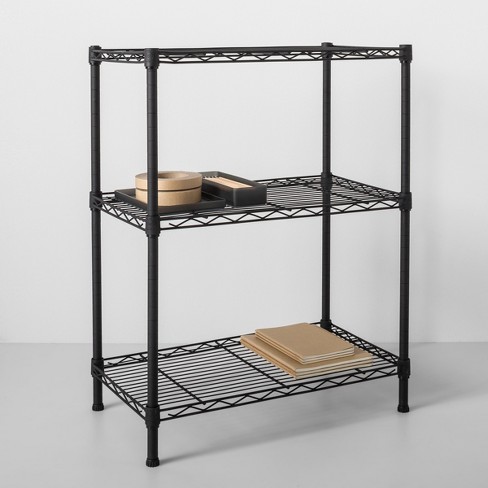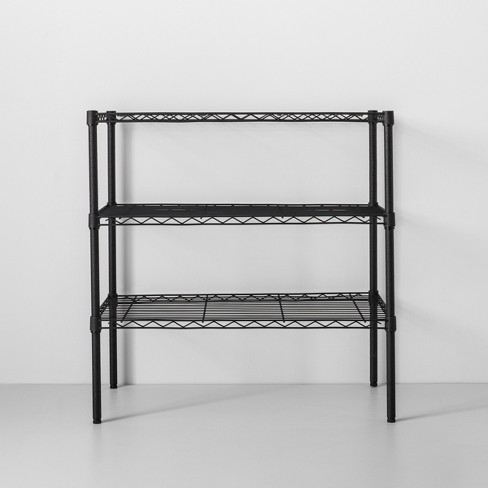 I have purchased shelving exactly like this for my old college rooms and they served me well when I had limited closet and counter space. You can use it in your room to store purses, a tray of jewelry or beauty supplies. Or place it in your kitchen to house a bread box, bulky pantry items or cutting boards.
While overall I wasn't thrilled with the Made By Design collection, it was far from all bad. If you are ultra discerning, you can buy several items from this collection and walk away feeling completely satisfied. Plus each person has their own set of goals and priorities when it comes to shopping for their home, so everything is subjective. But I hope that my tips can be helpful for someone shopping the Made By Design collection, or any other brand for that matter.
Thanks for visiting my blog. What do you think of Target's Made By Design collection? Do you own anything from it that you believe is good enough to be on this list? Follow me on any of the platforms below to keep updated on future posts. Until next time!