5 Current H&M Home Products that are a Great Value
While Steven and I shopped around London, we came across something I had never heard of before: H&M Home. After doing research, I realized that not only has this concept has been around for years, but there has even been at least one store in the US (Boston Massachusetts since its launch.) We don't have any locations near the Bay Area; however, it is available for all US customers online. So if you have always been curious about the quality of H&M Home goods and have been wary to purchase without being able to see the products in person, I hope that this video is informative for you.
I have also provided a list of 5 current products at the store that I found to be great quality for the price.
Now for my 5 favorite finds during my trip to the store! I didn't buy any of these myself as I had no more room in my luggage, but based on how they felt and how they were priced, these were my favorite quality deals.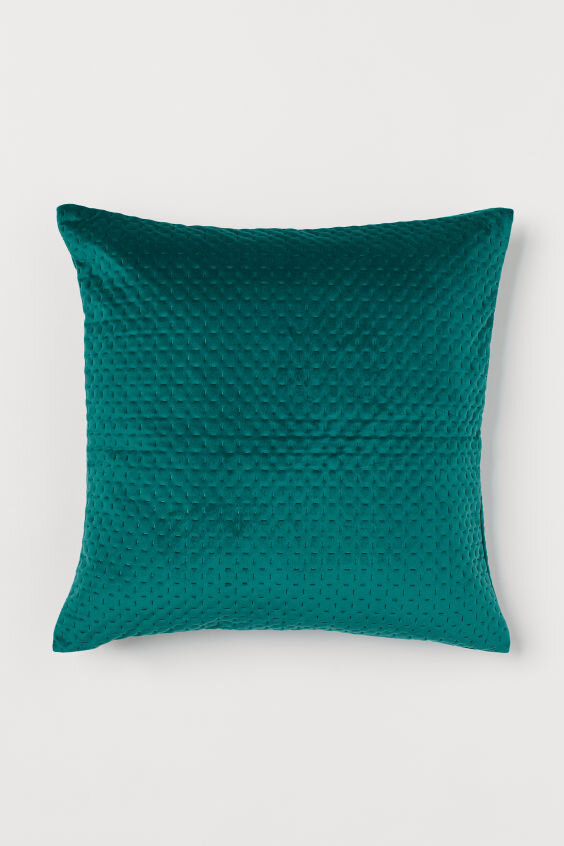 The pillow cases at H&M Home are hit or miss depending on the style and material. Some pillow cases felt crunchy, cheap or like they were going to be difficult to keep looking fresh. But others, such as the velvet tufted pillows were very plush and looked like they were worth more than their price. And these days, pillows can be one of the most expensive decor pieces - which is a travesty, as they're one of those decor pieces you typically need multiples of. So getting these at a modest price to fill your bed or couch can be a great steal. The featured pillow is available in beige, dark green (the color shown,) and light brown.
Another tufted version of this pillow (which I also showed in the video) are available here in gray and dark red.
But one thing I can say for sure - no matter what H&M pillow case you're purchasing - is that I would skip out on their poly filling when it comes to any pillow you plan on people actually leaning, sitting or sleeping on. They looked so flat and sad in all of the display pillows in the store, and are pretty costly considering the outcome. For pillows that are for anything besides show, I'd say invest in high quality fillers or down fillers. Investing in those once can give you the flexibility to change out their cases over time as the style of your room changes.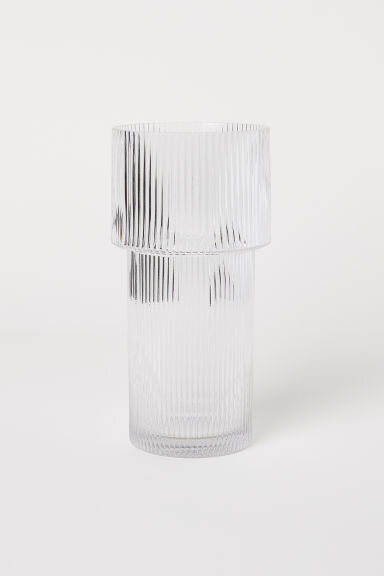 Ferm Living is known for their rippled carafe and cups sets. They're gorgeous, but on the pricier side at 35€ for just the carafe.
At 11 inches in height and 5.25 inches in diameter, this is a sizable vase of the same look if you'd like to have a similar accent in your home at a fraction of the price. Admittedly, the glasswork is not at the same level of quality as the Ferm Living products, but it wasn't bad either!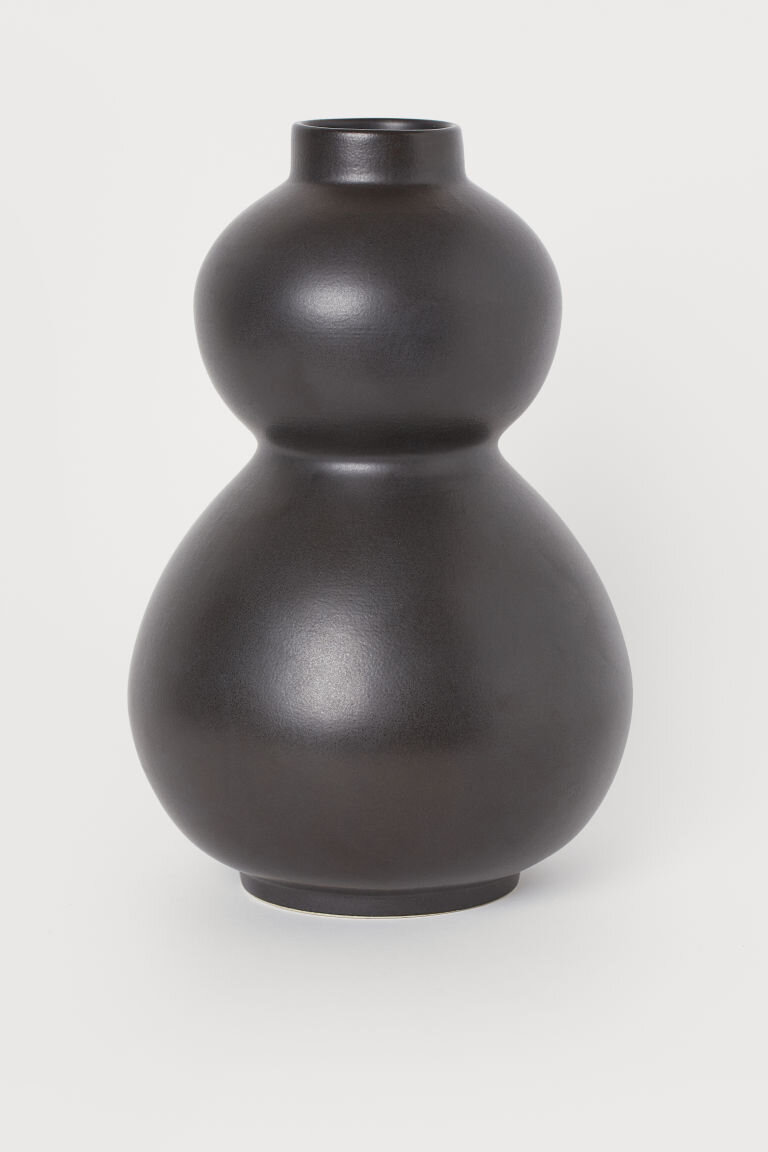 Whether your home is minimalistic, modern, boho chic or transitional, this beautiful ceramic vase can fit right in. Insert buds, reeds or thin flowers, and you've got a timelessly stylish piece that costs you less than $40. I was really impressed with how much more substantial this vase was to hold than I thought it would be. It's also available in a terra cotta color.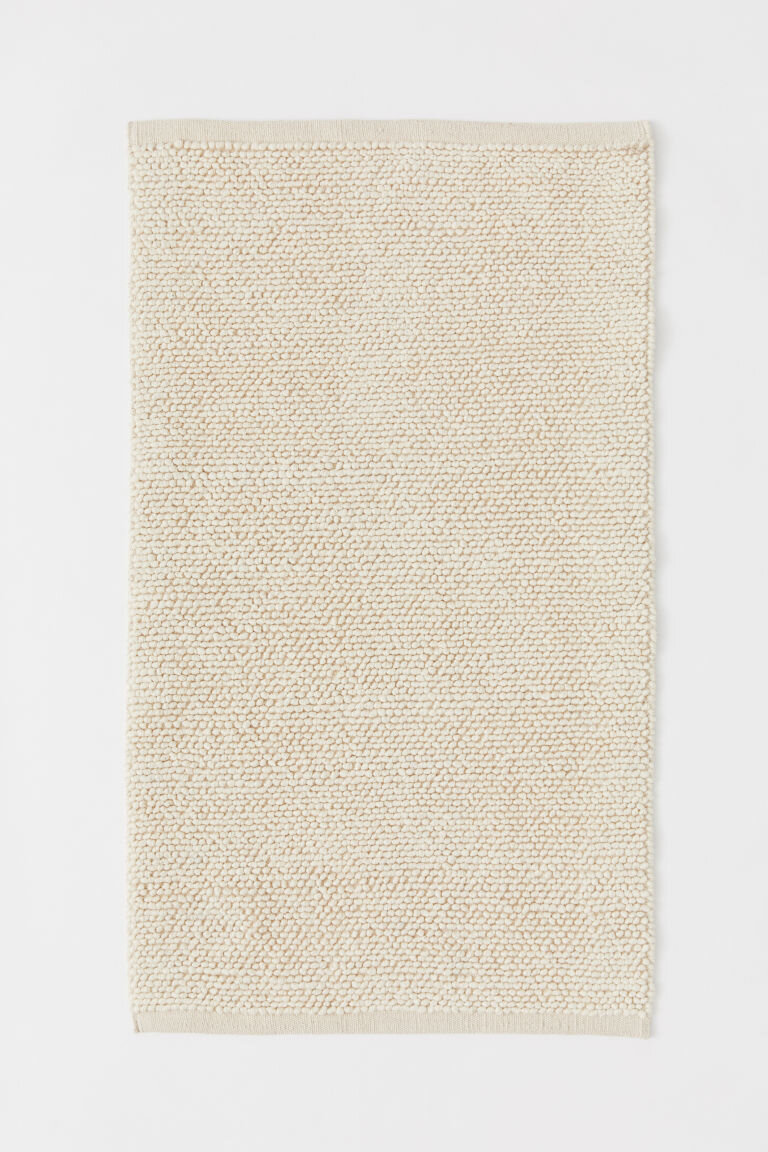 Textured-Weave Wool-Blend Rug
I realize that $59.99 is not cheap when it comes to rugs, but considering what the average price for a quality rug is, this was a steal. H&M Home had a variety that ranged in purpose, size and material.
I will say that they don't have the most unique selection of rugs (if you came looking for a unique looking pictorial masterpiece or something that looks like it just got delivered from Persia or Turkey, H&M Home is not the place to shop.) But if you are looking for something basic that is a decent quality for a good price to go under your dining set or under your feet in the living room, they are more than worth checking out.
Prices and selection vary by location
I forgot to take a good photo of the floral selection outside the store, so I've provided a photo by household-design.com to showcase how it looks.
The floral selection at this location was incredibly fresh and beautiful looking. And unfortunately, my favorite thing I found in the store is the one thing you can't buy online. I am not sure who the supplier of the flowers and succulents for their London location are, but they were very impressive for the prices. If I could find fresh flowers that beautiful at my local H&M, I'd definitely make the trip.
Thanks for checking out my latest shop-with-me and favorites list. Is there another brand, collection or store you'd like me to expect the quality of or talk about? Please let me know in the comments or by emailing me through my contact page. I hope this has been helpful. Until next time!